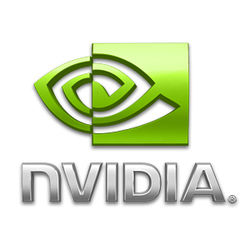 The latest NVIDIA Linux driver has reached 340.46 with a few bug fixes. Here's how to easily install it in Ubuntu 14.10 or Ubuntu 14.04 via PPA repository.
What's new in NVIDIA 340.46:
Fixed an OpenGL issue that could cause glReadPixels() operations to be improperly clipped when resizing composited application windows, potentially leading to momentary X freezes.

Fixed a bug that could prevent the GLSL compiler from correctly evaluating some expressions when compiling shaders.

Fixed a bug that could cause nvidia-installer to crash while attempting to run nvidia-xconfig on systems where that utility is missing.

Added option UseSysmemPixmapAccel to control the use of GPU acceleration for X drawing operations on pixmaps allocated in system memory.
Release note and supported GPUs are available in the Nvidia page.
Install Nvidia 340.46 via PPA:
Besides using the official installer, we can easily install the driver from a Launchpad PPA.
To add the PPA & install Nvidia 340.46, press Ctrl+Alt+T to open terminal. When it opens, run the commands below one by one:
sudo add-apt-repository ppa:graphics-drivers/ppa

sudo apt-get update

sudo apt-get install nvidia-340
When done, restart your computer.
If for some reason the driver does not work properly for your machine, remove it via:
sudo apt-get remove nvidia-340

sudo apt-get autoremove

sudo add-apt-repository -r ppa:graphics-drivers/ppa
Press Ctrl+Alt+F2 to get into console (or boot into recovery mode) if the new driver mess up the graphical session.