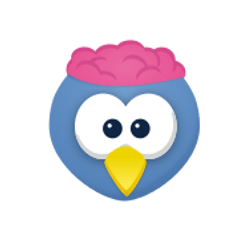 Corebird, Linux native GTK+ 3 twitter client has reached version 0.9 with great perfermance improvements. PPA's ready for Ubuntu 14.04, Ubuntu 14.10, and Linux Mint 17.
What's new in Cordbird 0.9:
Mentions, hashtags and links now get highlighted directly in the compose window
You can now click the avatar to edit and change the user account.
You can now toggle the "autostart" switch in each user account's settings window.
The setting regarding the dark theme is gone (existing configurations will keep working).
When viewing an image of a tweet with multiple images/videos attached, you can now use the cursor keys to navigate between them.
Avatars in tweets and profiles now show if the user is verified.
Lots of the application should now react better to missing network connections.
Some things now get immediately applied instead of needing a restart
Add a back button in the top of window.
UI improvements.
For more, see the release page (Click the suspension points after the version number to view changes).
Install Corebird in Ubuntu:
While there's no binary packages available for Ubuntu, I've made the latest Corebird into my PPA repository, available for Ubuntu 14.04 LTS, Ubuntu 14.10, and Linux Mint 17.
Corebird depends on GTK+ >=3.12, so
Ubuntu 14.04
users need to add the Gnome 3 and Gnome 3 staging PPA for the dependencies and that might broken your desktop, do it at your own risk!
sudo add-apt-repository ppa:gnome3-team/gnome3

sudo add-apt-repository ppa:gnome3-team/gnome3-staging
Once Corebird is properly installed, remove the Gnome3 Staging PPA via:
sudo add-apt-repository -r ppa:gnome3-team/gnome3-staging && sudo apt-get update
To install it, press Ctrl+Alt+T on keyboard to open terminal. When it opens, run the commands below one by one:
sudo add-apt-repository ppa:ubuntuhandbook1/corebird

sudo apt-get update

sudo apt-get install corebird

If you don't want to add the PPA, grab the .deb installer directly from this page.
As a workaround to fix the background transparency bug, I've edited the .desktop file so that Corebird window uses the old fat scroll bars instead of the overlay scroll bars.
(Optional) To remove Corebird:
To remove the twitter client as well as the PPA repository:
sudo apt-get remove corebird

sudo add-apt-repository -r ppa:ubuntuhandbook1/corebird
If you've added the Gnome 3 PPA, install ppa-purge from Ubuntu Software Center. Then purge the PPAs via commands below:
sudo ppa-purge ppa:gnome3-team/gnome3

sudo ppa-purge ppa:gnome3-team/gnome3-staging