The latest stable release of Darktable 1.6 was announced just an hour ago with new features, new cameras support and various improvements.
According to the release note, the 1.6 release of this open-source photo workflow software adds support for high DPI monitor, audio notes playback, sticky preview.
And it can now open 26770×13385 TIFFs and should in theory be able to process arbitrary sized images. don't try this on a 32 bit system though! There are also many speed/internal improvements, bug fixes.
For detailed changes, see the release page.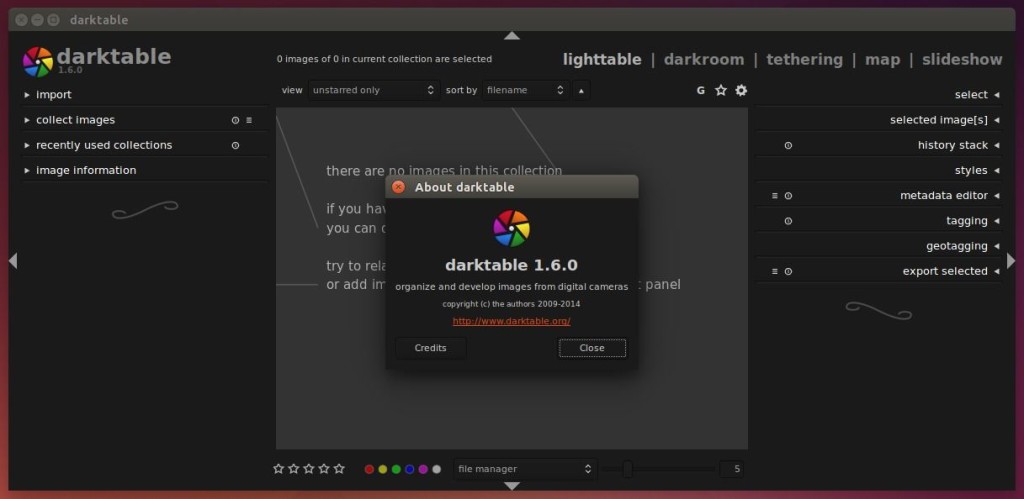 Install / Upgrade to Darktable 1.6 in Ubuntu:
The new release has been made into PPA, available for Ubuntu 14.04, Ubuntu 14.10 and Linux Mint 17.
1. To add the PPA, press Ctrl+Alt+T to open terminal. When it opens, paste the command below and hit Enter to run:
sudo add-apt-repository ppa:pmjdebruijn/darktable-release
Type in your user password when it asks, and hit Enter to continue.
2. If you have an older version installed, just run Software Updater or Synaptic Package Manager to upgrade your Darktable package and you'll finally get the 1.6 release.
If not, run the commands below one by one to update system cache and install the Darktable 1.6:
sudo apt-get update

sudo apt-get install darktable
That's it. Enjoy!