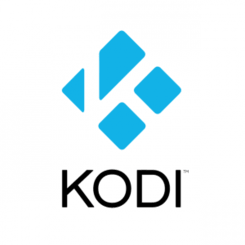 The first stable release of Kodi Media Center, formerly known as XBMC, has been released the day before Christmas Eve. The code name of Kodi 14.0 is 'Helix Unwinds'.
Besides changing names, Kodi 14.0 uses FFmpeg 2.4.4 which means it's now able to play back h.265 and VP9 video codecs. Also there are improvements on Kodi Library and audio playback, crashes on Linux and audio-related bug-fixes, more user controls.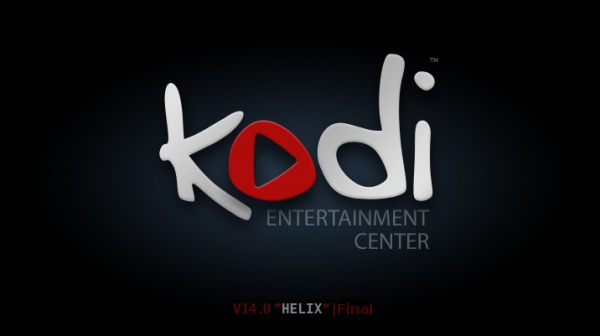 More details, see the Kodi release page.
Install Kodi 14 via PPA in Ubuntu:
Kodi 14 available in its official PPA for Ubuntu 14.10, Ubuntu 14.04, Ubuntu 12.04 and derivatives.
Open terminal from the Dash or by pressing Ctrl+Alt+T on keyboard. When it opens, run the commands below one by one:
1. First install the required packages to manage repository:
sudo apt-get install python-software-properties pkg-config software-properties-common

2. Then add the Kodi PPA by running:
sudo add-apt-repository ppa:team-xbmc/ppa
3. Reload the system package lists:
sudo apt-get update
4. Finally install Kodi as well as the encode, addon:
sudo apt-get install kodi kodi-audioencoder-* kodi-pvr-*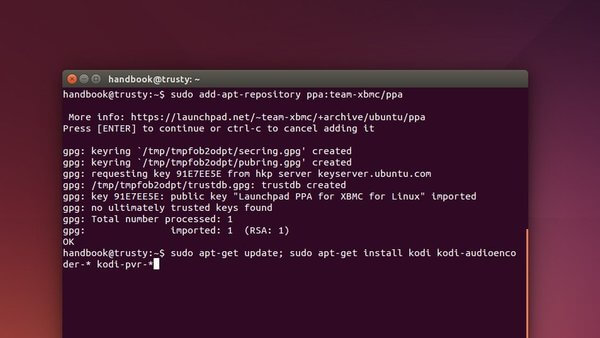 When done, run kodi in terminal to start the media center. For me, I need a restart to make the Kodi icon available in the Dash.