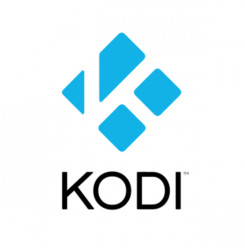 The first maintenance release of Kodi 15 "Isengard" has been released. Official PPA's ready for Ubuntu 15.04, Ubuntu 14.04 and derivatives, e.g. Linux Mint 17.x, and Elementary OS Freya.
Following issues has been fixed in Kodi 15.1, remaining issues will be fixed in next point release in the 15.x range.
Flush renderbuffers when flushing video player
Fix broken network.bandwidth setting
Fix stuttering in PVR windows
Fix holding lock while querying PVR backend
Unsigned apps are not working on jailbroken iOS 5.1 devices
Add installed languages to the list of possible stream languages
Ensure that file descriptor for logfile is NULL'ed
Fixes a crash when trying do delete a file in filemanager
Reimplement Cocoa_GetVolumeNameFromMountPoint for OSX
Update label color for sliderex controls
CProgressJob: fix crash in DoModal
Fix missing return in CGUIWindowPVRBase::OnBack
FFmpeg: Bump to 2.6.4
Handle startup splash as regular window
Fix linkage for VTB framework for iOS < 6 – fixes VTB on iOS
Fix broken native keyboard on iOS 5.1.1 devices
Fix wrong navigation in SmartPlaylistEditor.xml
Make some virtual filesystems available when no network is available yet
Fix formatting on mysql queries that could cause crash on update
Only set mouse wheel control spin and slider controls when they are actually focusses
Respect view mode changes of EPG when controlling number of EPG updates
Handle startup splash as regular window which prevent problems if PVR or masterlock is used as startup window
Fix watched flag not displaying if item is also resume-able
Remove some logging on exiting that could crash on exit in some cases
Fix overlapping subtitles in some cases
Install / Upgrade Kodi 15.1 in Ubuntu:
1. Add the official PPA.
Open terminal from the Dash, App launcher, or via Ctrl+Alt+T shortcut key. When it opens, run below command in terminal:
sudo add-apt-repository ppa:team-xbmc/ppa

2. Install/Upgrade Kodi
After adding the PPA, you can directly upgrade Kodi by launching Software Updater / Update Manager after checking for updates.
Or you can run below commands one by one in terminal to install it for the first time:
sudo apt-get update

sudo apt-get install kodi
You may also install the encoder and addons via command:
sudo apt-get install kodi-audioencoder-* kodi-pvr-*
Once installed, log out and select log in with Kodi session. Or launch the media center from the Dash (may need restart).