Want to install the latest Linux Kernel? A simple script can always do the job and make things easier in Ubuntu.
Michael Murphy has created a script makes installing the latest RC, stable, or lowlatency Kernel easier in Ubuntu. The script asks some questions and automatically downloads and installs the latest Kernel packages from Ubuntu kernel mainline page.
Install / Upgrade Linux Kernel via the Script:
1. Download the script from the right sidebar of the github page (click the "Download Zip" button).
2. Decompress the Zip archive by right-clicking on it in your user Downloads folder and select "Extract Here".
3. Navigate to the result folder in terminal by right-clicking on that folder and select "Open in Terminal":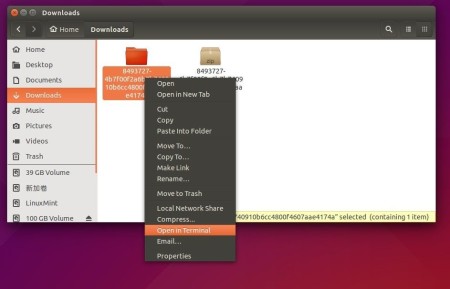 It opens a terminal window and automatically navigates into the result folder. If you DON'T find the "Open in Terminal" option, search for and install nautilus-open-terminal in Ubuntu Software Center and then log out and back in (or run nautilus -q command in terminal instead to apply changes).
4. When you're in terminal, give the script executable permission for once.
chmod +x *
FINALLY run the script every time you want to install / upgrade Linux Kernel in Ubuntu:
. var jetpackLazyImagesL10n = {"loading_warning":"Images are still loading. Please cancel your print and try again."};