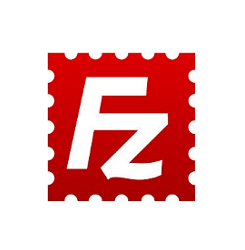 The GetDeb repository now is maintaining the latest FileZilla client to make it easy to install and upgrade FileZilla in Ubuntu 16.04.
FileZilla FTP Client is available in Ubuntu universe repositories, but Canonical does not provide updates for the application. You have to manually install / upgrade the client as a new version is released.
While the official Linux binary is not well integrated with Ubuntu, the GetDeb repository now builds FileZilla for Ubuntu 16.04, so far it's version 3.19.0.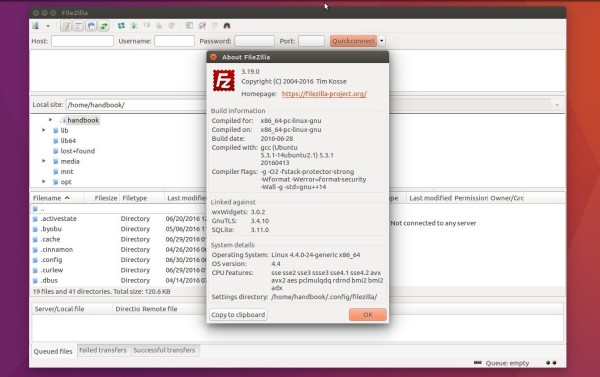 How to install the latest FileZilla in Ubuntu 16.04:
1. Add GetDeb repository.
For Ubuntu 16.04 and derivatives, open terminal and paste (Ctrl+Shift+V) the command below and hit run:
sudo sh -c 'echo "deb http://archive.getdeb.net/ubuntu xenial-getdeb apps" >> /etc/apt/sources.list.d/getdeb.list'
Type in your password when it asks (no visual feedback) and hit enter.
To make Ubuntu trust the packages from that repository, install the key:
wget -q -O - http://archive.getdeb.net/getdeb-archive.key | sudo apt-key add -


2. Install / Upgrade FileZilla Client.
If you have a previous release installed, you can now upgrade it by launching Software Updater: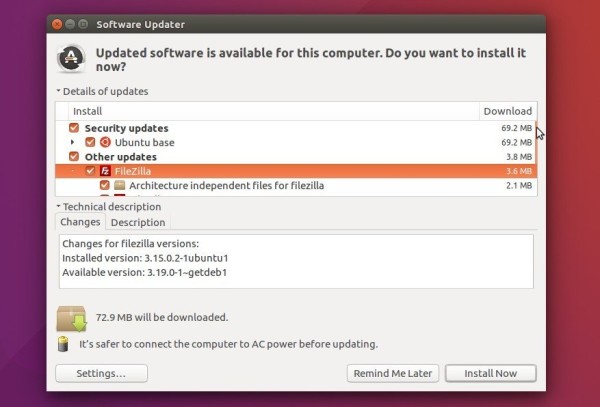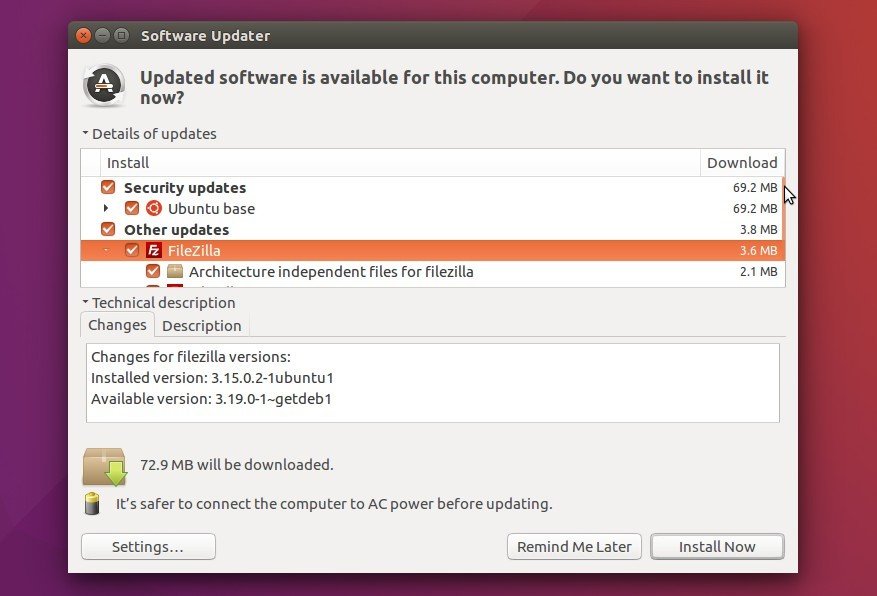 Or you may run the commands below one by one in terminal to install / upgrade the FTP client:
sudo apt update

sudo apt install filezilla