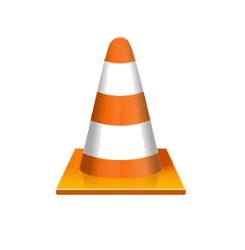 The latest stable VLC media player has reached the 2.2.4 release. While Ubuntu 16.04 provide the old 2.2.2 release in its universe repository, you may install / upgrade VLC via a PPA.
VLC 2.2.4 release highlights:
Fix crash in G.711 wav files
Fix mp3 crash in libmad
Fix out-of-bound write in adpcm QT IMA codec (VideoLAN-SA-1601, CVE-2016-5108)
Fix overlay creation on Windows XP for DirectDraw video output
Improve compilation support for GNU/HURD
Minor UI improvements for the Qt interface on Windows, Linux, BSD, …
VLC 2.2.3 release highlights:
Notable number of improvements, like green lines in the Windows video output and resuming where you left off.
It also improves our codec support by adding new formats and providing faster decompression.
More than 30 fixes for issues reported for 2.2.2.
You can finally open more than 15 elements from the Windows' Explorer.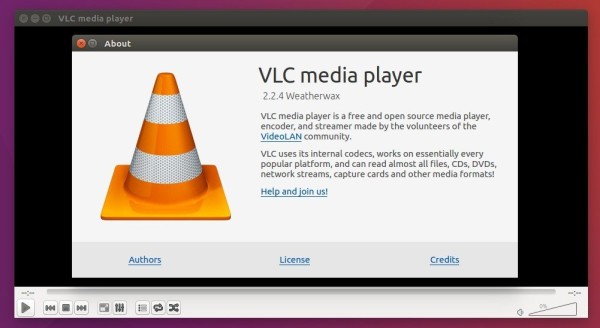 How to Install VLC 2.2.4 in Ubuntu 16.04:
1. Open terminal (Ctrl+Alt+T) and run the command below to add PPA:
sudo add-apt-repository ppa:nicola-onorata/desktop
Type in password (no visual feedback) when it asks and hit Enter.

2. Upgrade VLC via Software Updater, or run the commands below one by one:
sudo apt update

sudo apt install vlc
3. The PPA also contains a group of other apps, so you may remove the PPA after installing VLC by launching Software & Updates -> Other Software.