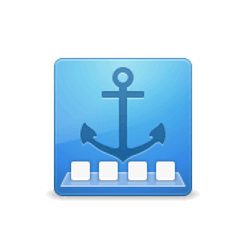 Plank 0.11.4, another maintenance release of 0.11.x "Eddy", was released a dozen hours ago.
The 0.11.4 release of this simplest dock fixed underscores in some menu items not being shown, and plank adding an extra icon when trying to empty trash. See the changelog:
Fix underscores not being shown in some menu items (LP: #1662968)
Make window-manager aware that empty-trash dialog is part of plank (LP: #1652653)
Fix build with -Werror=pointer-to-int-cast, -Werror=format, -Werror=implicit-function-declaration
Generate manpage with help2man
Update appdata
Update translations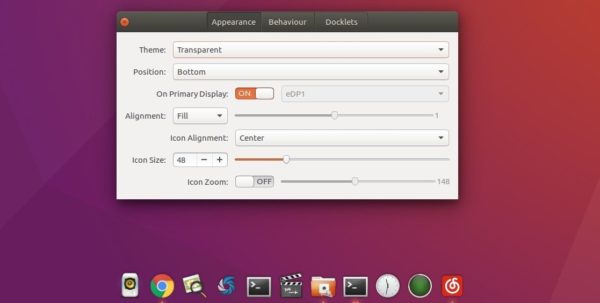 How to Install Plank 0.11.4 in Ubuntu via PPA:
The Plank Testing PPA has built the packages for Ubuntu 14.04, Ubuntu 16.04, Ubuntu 16.10, and Ubuntu 17.04. The testing package works well enough that it shouldn't be a problem for daily use.
1. Open terminal via Ctrl+Alt+T or searching for "terminal" from start menu. When it opens, run command to add the PPA:
sudo add-apt-repository ppa:ricotz/docky

2. After typing your password and hitting enter. Run commands to update and install plank:
sudo apt-get update

sudo apt-get install plank
Tip: Although the package marked as 0.11.3+bzr1597, it contains all the changes in plank 0.11.4.
How to Remove:
The PPA can be removed by going to Software & Updates -> Other Software tab. And to remove plank, run command:
sudo apt-get remove plank