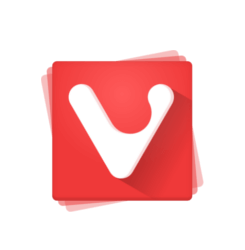 The Vivaldi web browser has reached the new stable 1.8 release earlier today features new advanced History.
The start page contains a new history tab, that gives you a list, daily, weekly, or monthly history overviews. There are also graphs and a color-coded heat map overlay showing peaks of online activity and key browsing trends.
There is also an option to search with a specified date range.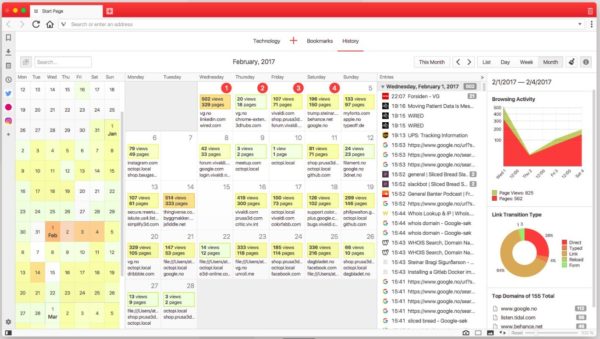 A history icon has also been added into the left Side Panel provides a list of visited URLs. The Vivaldi team announced that "Vivaldi doesn't collect your history data. All of this information is strictly private and local to your computer."
Other features in Vivaldi 1.8:
create notes with drag and drop
auto-muting options for tabs.
Option to set the home page to Start page.
Ability to open links in the current tab from the right-click menu.
An option to display hibernated tabs in grayscale.
Matches are highlighted in the address bar drop-down menu.
Image search from the right-click menu.
Download / Install Vivaldi 1.8:
The DEB package is available for download at the link below:
If you have a previous version of Vivaldi browser installed, you should be able to upgrade it via Software Updater: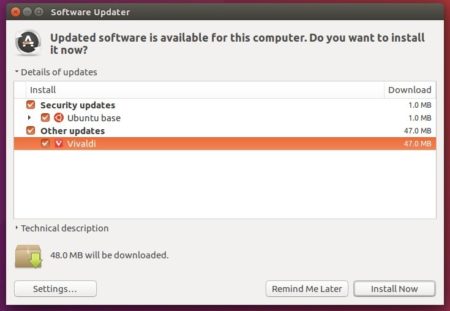 If you don't see it, re-enable the Vivaldi repository via command in terminal:
gksudo gedit /etc/apt/sources.list.d/vivaldi.list
un-comment or add (if empty) the following line and save it:
deb http://repo.vivaldi.com/stable/deb/ stable main