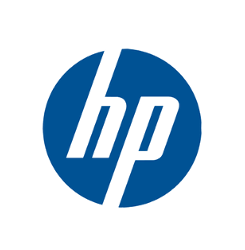 HPLIP, Hewlett-Packard's Linux imaging and printing software, has reached the 3.17.6 release with lots of new printers support, and Ubuntu 17.04, Debian 8.8 support.
HPLIP 3.17.6 is the second release in 2017, it adds following new printer support:
HP LaserJet Enterprise M607n, M607dn, M608n, M608dn, M608x, M608dh, M609dn, M609x.
HP LaserJet Managed E60055dn, E60065dn, E60065x, E60075dn, E60075x.
HP LaserJet Enterprise MFP M631dn, MFP M631z, MFP M632fht, MFP M632h, MFP M633fh.
HP LaserJet Enterprise Flow MFP M631h, Flow MFP M632z, Flow MFP M633z
HP LaserJet Managed MFP E62555dn, MFP E62565hs
HP LaserJet Managed Flow MFP E62565h, Flow MFP E62565z, Flow MFP E62575z
HP Color LaserJet Enterprise M652dn, M652n, M653dn, M653dh, M653x
HP Color LaserJet Managed E65050dn, E65060dn, MFP E67550dh, Flow MFP E67560z, MFP M681dh, MFP M681f
HP Color LaserJet Enterprise Flow MFP M681z, Flow MFP M681f, Flow MFP M682z
HP PageWide Managed P77750z Multifunction Printer
HP Pagewide Pro 750dn, 750dw, 772dw Multifunction Printer
HP PageWide Managed P77740zs Multifunction Printer
HP PageWide Managed P77750zs Multifunction Printer
HP PageWide Managed P75050dn Printer
HP LaserJet Pro MFP M25a, MFP M25nw, MFP M26a, MFP M26nw, MFP M27c, MFP M27cnw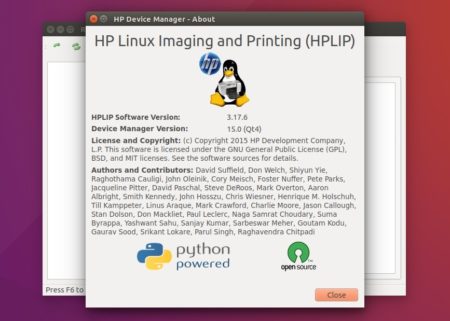 How to Install HPLIP 3.17.6 in Ubuntu:
The official .run installer is available for download at the link below:
After downloaded the .run installer, open terminal via Ctrl+Alt+T or by searching for "Terminal" from app launcher. When it opens, run command:
cd ~/Downloads/ && chmod +x hplip-3.17.6.run && ./hplip-3.17.6.run

The commands navigate to your Downloads folder, give executable permission, and finally run the installer script in that terminal window.
Simply follow the terminal prompts, answer some questions, wait it automatically building HPLIP and setting up your devices, and enjoy.