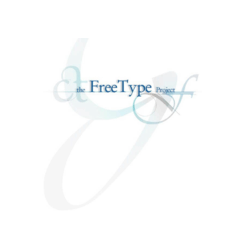 FreeType, a freely available software library to render fonts, has reached the 2.8 release. Here's how to install it via PPA in Ubuntu.
FreeType 2.8 features complete support for CFF2 and OpenType Variation Fonts, a new function `FT_Face_Properties', 25 more scripts added to the auto-hinter, and various fixes.
Changes between FreeType 2.7.1 to 2.8.0:
Support for OpenType Variation Fonts is now complete.
A new function `FT_Face_Properties' allows the control of some module and library properties per font
Support for following more scripts added to the auto-hinter:

Adlam, Avestan, Bamum, Buhid, Carian, Chakma, Coptic, Cypriot, Deseret, Glagolitic, Gothic, Kayah, Lisu, N'Ko, Ol Chiki, Old Turkic, Osage, Osmanya, Saurashtra, Shavian, Sundanese, Tai Viet, Tifinagh, Unified Canadian Syllabics, Vai

`Light' auto-hinting mode no longer uses TrueType metrics for TrueType fonts.
And see more here.
Install FreeType 2.8 via PPA in Ubuntu:
Stefan Glasenhardt's PPA has built the 2.8 release for Ubuntu 16.04, Ubuntu 17.04, and their derivatives.
1. To add the PPA, open terminal (Ctrl+Alt+T) and run command:
sudo add-apt-repository ppa:glasen/freetype2
Type in your password (no visual feedback due to security reason), read the ppa description and hit Enter.

2. Then you can upgrade the FreeType library via Software Updater: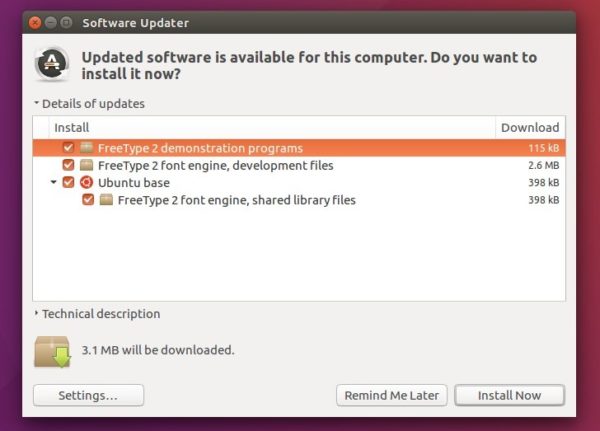 Or install it via commands in terminal:
sudo apt update && sudo apt install freetype2-demos
Uninstall:
To restore the FreeType library to the stock version in your Ubuntu main repository, purge the PPA via command:
sudo apt install ppa-purge && sudo ppa-purge ppa:glasen/freetype2
Or you can remove PPA, which does not affect installed FreeType2 library, via Software & Updates utility Other Software tab.