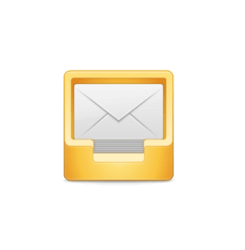 Geary, a modern email client for the Gnome 3 desktop, reached the 0.12 release a day ago.
Geary 0.12 features following changes according to the release history.
Insert images inline when composing rich text messages
Improved interface for inserting links in rich text messages
Choose multiple spell-checker languages when composing messages
Support message archiving for Yahoo! Mail and Outlook.com
Improved interface when displaying conversations
Improved interface when moving and labelling conversations
Improved support for right-to-left languages
Automatically unfold starred messages in a conversation
Support saving remote inline images
Improved keyboard navigation for conversations
Added in-application keyboard shortcut help (Ctrl + ?)
Support for distribution via Flatpak
Improved security when displaying messages
Numerous bug fixes and minor user interface improvements
Numerous user interface translation updates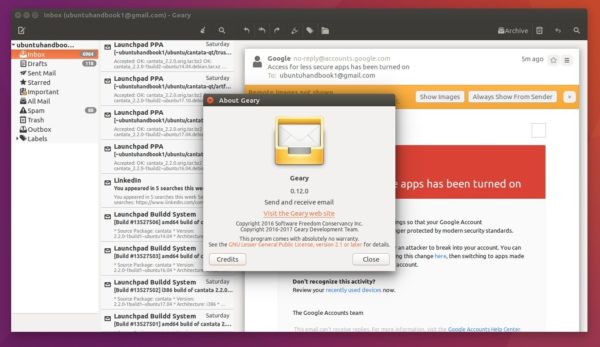 How to Install Geary in Ubuntu:
Geary has an official PPA contains the latest packages for Ubuntu 16.04, Ubuntu 17.04, and Ubuntu 17.10, though Geary 0.12 is already available in Ubuntu Software for Ubuntu 17.10.
1. Add the PPA by launching terminal, either via Ctrl+Alt+T or by searching "terminal" from app launcher, and running command:
sudo add-apt-repository ppa:geary-team/releases
Input your password (no visual feedback while typing) when it prompts and hit Enter.

2. If you've a previous release installed, upgrade the email client via Software Updater: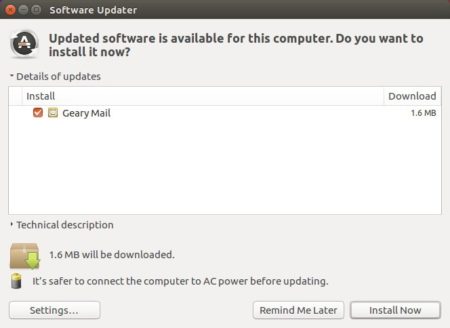 or run following commands one by one to check updates and install (or upgrade) Geary:
sudo apt-get update

sudo apt-get install geary
Note that Gmail user need to update your Google Account settings to be able to connect via Geary.
Uninstall:
To remove the Geary email client, either use your system package manager or run command:
sudo apt-get remove --autoremove geary
And remove the PPA by launching Software & Updates utility and navigating to Other Software tab.