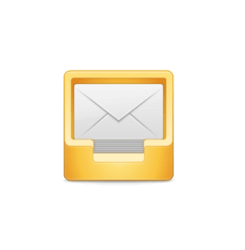 Geary email client reached the 0.12.2 bug-fix release earlier today. Here's how to install it in Ubuntu 18.04, Ubuntu 16.04, Ubuntu 17.10.
Geary is a Gnome email client, which was originally developed by the Yorba Foundation. The latest release so far is Geary 0.12.2 that include following bug-fixes:
Fix being unable to remove attachments from a draft.
Ensure drafts are removed when composer from address changes accounts.
Workaround composer info label being too long.
Ensure embedded composer is always scrolled to when opened.
Don't display quote expander buttons when printing a message.
Fix composer detach button position and visibility.
Actually fix second multipart/digest message body not being displayed.
Ensure gnome-control-centre knows in advance Geary uses notifications.
Fix gnome-shell notifications missing an icon under flatpak.
Fix message body quote button styling under WebKitGTK 2.20.
Don't show unused header widgets when showing a message via notifications.
Work around present() not actually raising windows under Wayland.
Reduce CPU use when idle.
Fix some serious run-time memory leaks.
How to Install Geary 0.12.2 in Ubuntu:
The software has an official PPA repository contains the latest packages for Ubuntu 16.04, Ubuntu 17.10, Ubuntu 18.04.
1. Open terminal either via Ctrl+Alt+T or by searching for 'terminal' from app launcher. When it opens, run command to add the PPA:
sudo add-apt-repository ppa:geary-team/releases
There's no visual feedback while typing your password due to security reason.

2. Then upgrade Geary from an existing release via Software Updater: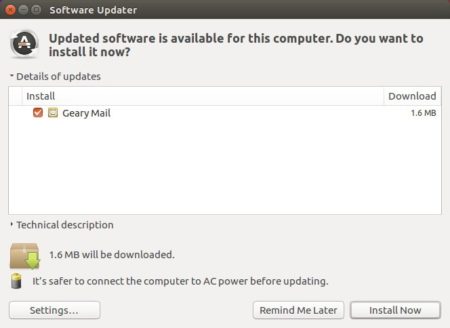 or run commands one by one in terminal to install or upgrade the email client:
sudo apt-get update

sudo apt-get install geary
Uninstall:
To remove Geary email client, simply run command in terminal:
sudo apt-get remove --autoremove geary
And open Software & Updates then navigate to Other Software tab to remove PPAs.