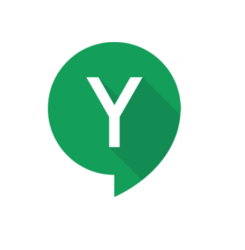 YakYak, an open-source desktop chat client for Google Hangouts, now can be easily installed in Ubuntu via Snap package.
YakYak features:
Send/receive chat messages
Create/change conversations (rename, add people)
Leave/delete conversation
Notifications (using native OS notifications)
Drag-drop, copy-paste or attach-button for image upload.
Hangupsbot sync room aware (no bot name, proper user pics)
Show inline images
Send presence/focus/typing/activeclient to behave like a proper client
History scrollback
Video/audio integration (open in chrome)
Focus/typing indications (mainly a design issue. keep it clean)
Offer alternative color schemes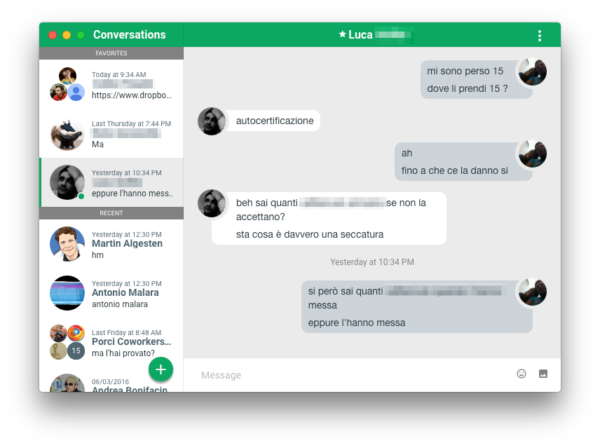 YakYak now is available as Snap, simply search for and install 'yakyak' in Ubuntu Software (need login with Ubuntu One account).
Or open terminal via Ctrl+Alt+T and run command instead to install the snap:
sudo snap install yakyak
Input your password (no visual feedback while typing) when it prompts and hit Enter.

To remove the software, either use Ubuntu Software or run command:
sudo snap remove yakyak