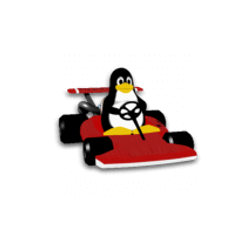 The open source kart racing game, Supertuxkart 0.9.3, was released earlier today. The new release features in-game screen recording and Android support.
Supertuxkart 0.9.3 release highlight:
Reduced RAM and VRAM usage, reducing load times.
New mesh format optimized for space and hardware skinning
Code refactoring of both render pipelines
New karts Wilber, Hexley, Kiki and updated Konqi.
New tracks Cornfield Crossing and Candela City
Physics improvements and various physics bugfixes
Kart GFX improvements (exhaust and headlight)
In-game screen recording powered by libopenglrecorder
High quality mipmap generation by Stragus
New smoother camera
New Grand Prix win scene
Gamepad configuration bugfixes
3 Strikes Battle: added spare tire karts
Various improvements (see the release note)
How to Install Supertuxkart 0.9.3 in Ubuntu:
There's a stable PPA contains the new 0.9.3 release for Ubuntu 14.04, Ubuntu 16.04, Ubuntu 17.04, Ubuntu 17.10, and next Ubuntu 18.04.
1. Open terminal via Ctrl+Alt+T or by searching it from app launcher. When it opens, run command to add the PPA:
sudo add-apt-repository ppa:stk/dev
Input your password (no visual feedback while typing) when it prompts and hit Enter.

2. If you have a previous release installed, just upgrade it via Software Updater.
Or run commands in terminal to install or upgrade to Supertuxkart 0.9.3:
sudo apt-get update

sudo apt-get install supertuxkart
Uninstall:
You can launch Software & Updates utility and navigate to 'Other Software' tab to disable or remove the PPA.
To remove the game, either use your system package manager or run command:
sudo apt-get remove --autoremove supertuxkart