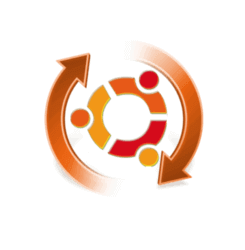 The first beta of Ubuntu 18.04 Bionic Beaver LTS (Long Term Support) was released last night.
Ubuntu 18.04 Beta 1 features images for Kubuntu, Ubuntu Budgie, Ubuntu Kylin, Ubuntu MATE, and Xubuntu.
NOTE the pre-releases of Ubuntu 18.04 are not recommended for anyone needing a stable system or anyone who is not comfortable running into occasional, even frequent breakage. They are, however, recommended for those who want to help in testing, reporting, and fixing bugs.
Changes in Xubuntu 18.04 Beta 1 include:
Removed the GTK Theme Configuration tool
Replaced the Sound Indicator with the Xfce PulseAudio Plugin.
Replaced Application indicator with Status Notifier Plugin
Replace some desktop applications: Evince -> Atril, File Roller -> Engrampa, GNOME Calculator -> MATE Calculator.
Changes in Kubuntu 18.04 beta 1 include:
Replace Dragonplayer with VLC as default media player.
Muon package manager is shipped by default once again.
Replace Amarok with Cantata Qt5 as default music player.
Drop Telepathy instant messaging client from the defaults.
Changes in Ubuntu MATE 18.04 Beta 1 include:
MATE desktop 1.20
Uses Indicators by default in all layouts.
Brisk Menu switches to a dash-style launcher for Mutiny or Cupertino layout.
Minimal installation support and more and more other changes.
Changes in Ubuntu Budgie 18.04 Beta1 include:
Better font handling for Chinese and Korean users
Play mp3 out of the box.
New applets available via Budgie settings, Budgie welcome.
New exciting GTK+ theme by default called Pocillo
Minimal installation.
Future releases of Ubuntu 18.04:
| | |
| --- | --- |
| April 5th | Final Beta |
| April 19th | Final Freeze / Release Candidate |
| April 26th | Final release of Ubuntu 18.04 |