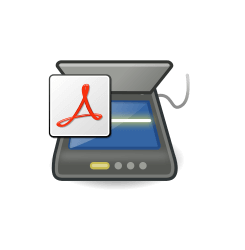 Gscan2pdf, a simple GUI tool to produce PDFs or DjVus from scanned documents, reached the 2.0 release a few days ago. The new release has switched from GTK+ 2 to GTK+ 3.
Changes in Gscan2PDF 2.0 (and 2.0.1) include:
Fixed editing OCR output
Fixed displaying image after undoing
Fixed displaying image after deleting page
Fixed text in progress bars
Fixed warning message clearing all pages if no scanner detected
Switch from gtk+-2 to gtk+-3, requiring the reimplementation of GtkImageview in pure Perl, as C library not compatible with gtk+-3.
Fixed ghosting if flatbed only source option but not set.
Fixed setting preferences if frontend not set to libsane-image-perl and no scanner available.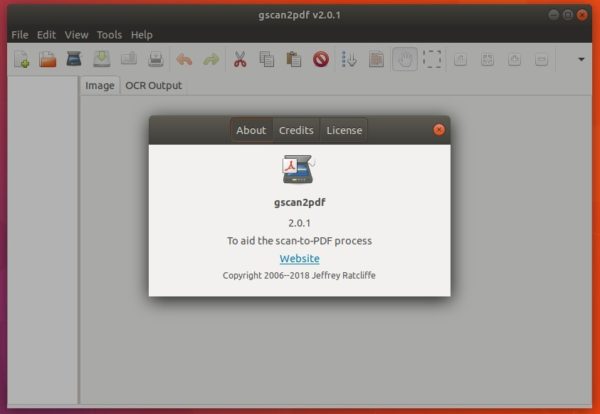 How to Install Gscan2pdf 2.0.1 in Ubuntu:
The developer's PPA contains the new release packages for Ubuntu 18.04 so far. Ubuntu 16.04 and Ubuntu 17.10 packages are in process.
Open terminal via Ctrl+Alt+T or by searching for "terminal" from app launcher. When it opens, do following steps:
1. Add the PPA via command:
sudo add-apt-repository ppa:jeffreyratcliffe/ppa
Type in your password (no visual feedback while typing due to security reason) when it prompts and hit Enter.

2. For those who have a previous release installed, upgrade it through Software Updater: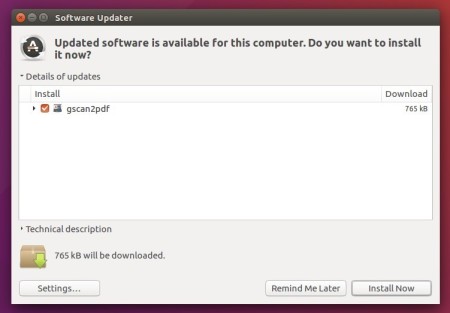 For the first time, you can either install it via Synaptic Package Manager or by running following commands in terminal:
sudo apt-get update

sudo apt-get install gscan2pdf
How to Remove:
To remove gscan2pdf, either use your system package manager or run command:
sudo apt-get remove --autoremove gscan2pdf
And the PPA can be removed via Software & Updates utility, under Other Software tab.