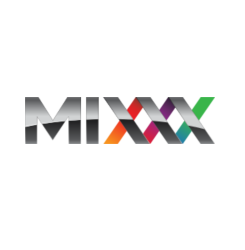 Free DJ software Mixxx reached the new major 2.1 release recently. Here's how to install it in Ubuntu 18.04, Ubuntu 17.10, Ubuntu 16.04, Ubuntu 14.04 via PPA.
Mixxx 2.1 release highlights:
Graphical interface scales for high resolution screens
Overhauled Deere and LateNight skins
New Tango skin
Resizable waveforms
Effects are synchronized to the tempo
Effects are processed post-fader and post-crossfader and can be previewed in headphones
One metaknob per effect with customizable parameter control for intuitive use of effect chains
Nine new effects: Autopan, Biquad Equalizer, Biquad Full Kill Equalizer, Loudness Contour, Metronome, Parametric Equalizer, Phaser, Stereo Balance, Tremolo
Loaded effects and their parameters are saved and restored when Mixxx restarts
More transparent sounding equalizers (Biquad Equalizer and Biquad Full Kill Equalizer)
Improved scratching sounds with jog wheels, vinyl control, and dragging waveforms with the mouse
Simplified looping and beatjump controls
Configurable rows of 8 samplers with up to 8 rows available for a total of 64 samplers
Files loaded to samplers are reloaded when Mixxx restarts
Improved volume normalization algorithm (EBU-R 128)
Filter library table by crates
Sort musical keys in library table by circle of fifths
Write metadata tags back to audio files
New JavaScript library for controller mapping
Configure multiple Internet broadcasting stations and use multiple stations at the same time
Broadcast and record microphones with direct monitoring and latency compensation
Broadcast and record from an external mixer
Booth output with independent gain knob for using sound cards with 6 output channels without an external mixer
Prevent screensaver from starting while Mixxx is running
CUP (Cue And Play) cue button mode
Time remaining and time elapsed now take into account the tempo fader
Clicking cover art now shows it full size in a separate window
and of course, lots and lots of bug fixes.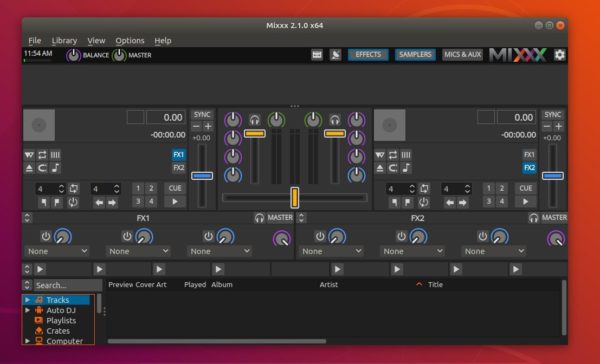 Install Mixxx 2.1 in Ubuntu:
The official Mixxx PPA contains the new release packages for all current Ubuntu releases.
1. Open terminal either via Ctrl+Alt+T or by searching for 'terminal' from app launcher. When it opens, run command to add the PPA:
sudo add-apt-repository ppa:mixxx/mixxx
Input your password (no visual feedback while typing due to security reason) when it prompts and hit Enter to continue.

2. If an old version of Mixxx was installed on your system, upgrade the DJ software using Software Updater: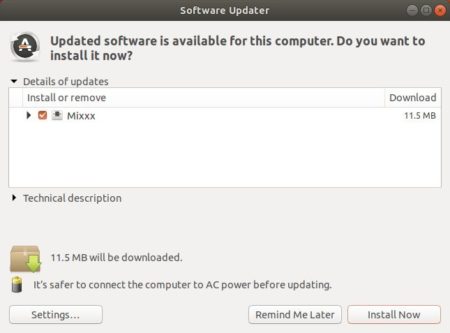 Or run commands one by one in terminal to install or upgrade the software:
sudo apt-get update

sudo apt-get install mixxx
Uninstall:
You can easily remove the software by running command in terminal:
sudo apt-get remove --autoremove mixxx
And remove the PPA repository via Software & Updates utility under Other Software tab.