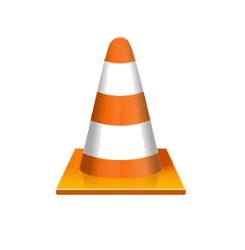 VLC media player 3.0.4 was released with support for decoding AV1 streams and various bug-fixes.
According to the changelog file, VLC 3.0.4 contains following changes:
Decode AV1 streams
Fix playback of low-fps files
Fix seeking with streams containing WebVTT subtitles
Fix decoding some CC-608 streams with roll-up
Fix crashes with LPCM streams
Fix colorspace of JPEG, PNG and screen inputs
Fix MediaCodec rotation handling
Fixes for ogg, flac, MKV, AVI, MP4, and incomplete RAR streams.
Support 44.1kHz DTS passthrough
Fix crashes on DirectSound output
Fix some crash in Direct3D11/Direct3D9 because of sensors
Fix some broken DVD subtitles rendering (OpenGL, notably)
Fix misc display in Direct3D11 due to broken drivers
Some text rendering fixes.
Fix ChromeCast compatibility with web interface
Fix detection SAT>IP servers
Fix tooltip display when using Wayland
Various fixes for Mac OS, and other more.
How to Install The Latest VLC in Ubuntu
For Ubuntu 18.04 Bionic Beaver, Ubuntu as usual will publish VLC 3.0.4 packages via security & updates repository.
At that time you can upgrade VLC via Software Updater (check the building page, The Bionic Beaver section).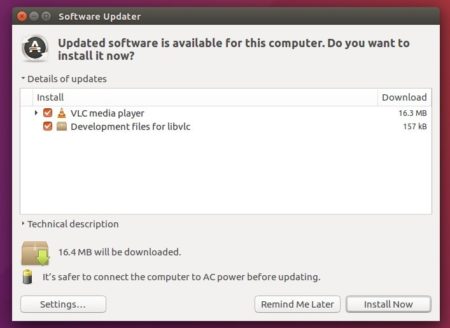 For Ubuntu 16.04, Ubuntu 18.04 and higher, the VideoLan team offers the official Snap package, containerised software package designed to work securely within most Linux desktop.
You can simply install the snap (3.0.3 at the moment) via Ubuntu Software, and it will auto-updates to the latest VLC 3.0.4 once it's published.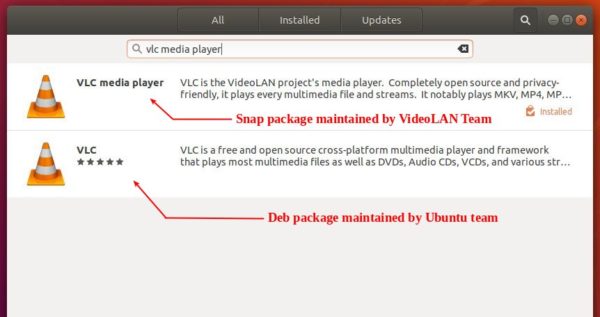 Note for Ubuntu 16.04 users who never installed a snap package, make sure if snapd daemon is installed via command:
sudo apt install snapd snapd-xdg-open