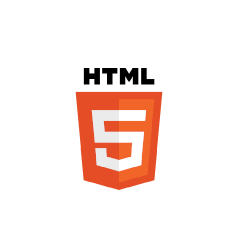 The latest HTMLDOC, open-source HTML conversion software, now can be easily installed in Ubuntu 16.04 and higher via Snap package.
HTMLDOC is a program that reads HTML and Markdown source files or web pages and generates corresponding EPUB, HTML, PostScript, or PDF files with an optional table of contents.
While Ubuntu universe repository provides an old software package, the HTMLDOC developer offers the Snap (containerized software package) which is always updated.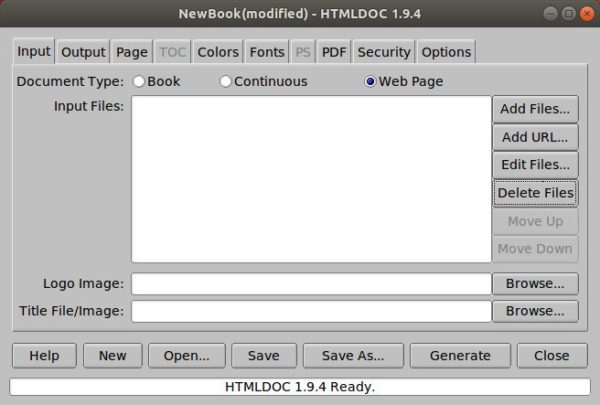 Install HTMLDOC snap in Ubuntu:
For Ubuntu 18.04 and higher, simply open Ubuntu Software, search for and install htmldoc: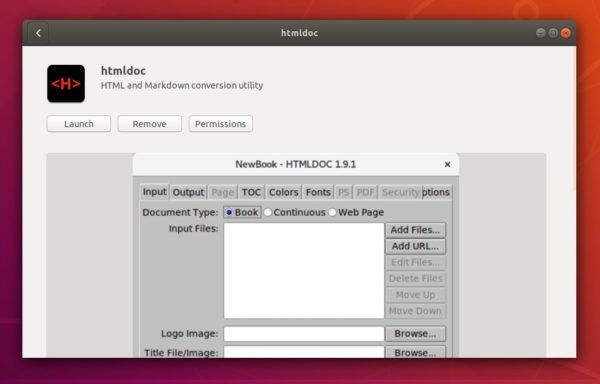 For Ubuntu 16.04, open terminal (Ctrl+Alt+T) and install snapd deamon first:
sudo apt install snapd snapd-xdg-open
Type user password (no asterisks feedback) for sudo prompt and hit Enter.

Then install the software package via command:
sudo snap install htmldoc

Uninstall:
To remove the snap package, run following command in terminal:
sudo snap remove htmldoc