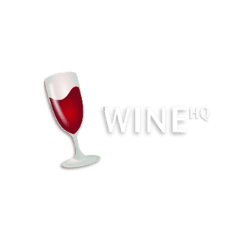 Wine, an open-source compatibility layer allows to run Windows apps on Linux, released the new stable version 3.0.4 a day ago with lots of bug-fixes.
Wine 3.0.4 added a lot of icons in Shell32, and fixed 47 bugs affecting Total Commander, SuperPower 2, ODB++ Viewer, Wechat, World of Warcraft, Total War, Wargaming Game Center, Overwatch, and more.
How to Install Wine 3.0.4 in Ubuntu:
The new release packages will be made into official Wine apt repository in a few days.
At that time, you can do following steps to install it in Ubuntu 18.04, Ubuntu 16.04, Ubuntu 14.04, and derivatives.
1. Open terminal via Ctrl+Alt+T or by searching it from app launcher. When it opens, run command to add the repository key:
wget -nc https://dl.winehq.org/wine-builds/winehq.key && sudo apt-key add winehq.key
Type your password (no asterisks feedback due to security reason) when it asks and hit Enter.

2. Add wine repository via command:
sudo apt-add-repository https://dl.winehq.org/wine-builds/ubuntu/

For Linux Mint 19, use following command instead (replace bionic with xenial for 18.x):
sudo apt-add-repository 'deb https://dl.winehq.org/wine-builds/ubuntu/ bionic main'
3. Finally check updates and install wine stable packages:
sudo apt-get update

sudo apt-get install --install-recommends winehq-stable
NOTE: If you get the unmet dependencies issue while installing Wine, try aptitude instead via command:
sudo apt install aptitude; sudo aptitude install winehq-stable
For more details, see the official documentation.
Uninstall:
To remove wine-stable package, run command in terminal:
sudo apt-get remove --autoremove wine-stable wine-stable-amd64
To remove Wine repository, launch Software & Updates utility and navigate to Other Software tab.