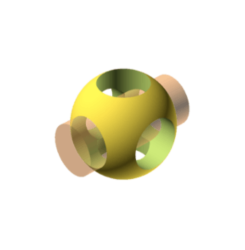 This quick tutorial shows you how to install OpenSCAD, the programmers solid 3D CAD modeller, in Ubuntu 18.10, Ubuntu 18.04.
OpenSCAD is a software for creating solid 3D CAD models. Unlike most free software for creating 3D models (such as Blender) it does not focus on the artistic aspects of 3D modelling but instead on the CAD aspects. Thus it might be the application you are looking for when you are planning to create 3D models of machine parts but pretty sure is not what you are looking for when you are more interested in creating computer-animated movies.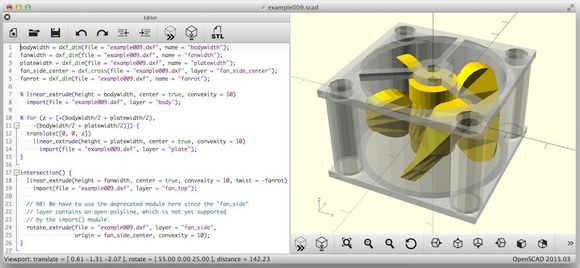 OpenSCAD is not available in Ubuntu 18.04 and 18.10 universe repositories due to build failure. Fortunately, the OpenSCAD releases PPA contains the software package for Ubuntu 18.04, which also works in Ubuntu 18.10.
1. Open terminal either via Ctrl+Alt+T keyboard shortcut or from software launcher. When it opens, paste following command and run to add the PPA:
sudo add-apt-repository ppa:openscad/releases
Type user password (no asterisks feedback) when it prompts and hit Enter to continue.

2. For Ubuntu 18.10, open Software & Updates and navigate to Other Software tab. Then do:
Highlight the openscad repository line.
Click Edit button to bring up setup dialog.
Change the value of "Distribution" from cosmic to bionic
Save the changes, and close the window.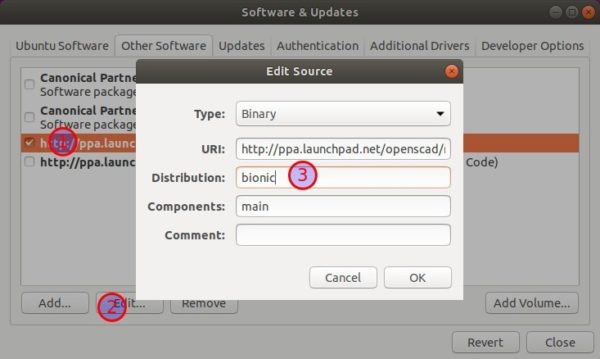 3. Finally either install OpenSCAD via Synaptic package manager, or run following 2 commands one by one in terminal:
sudo apt-get update

sudo apt-get install openscad
Uninstall:
To remove the PPA repository, open Software & Updates -> Other Software (see pic. in step2) and simply remove the repository line.
To remove OpenSCAD, run command in terminal:
sudo apt-get remove --autoremove openscad
In addition for those feeling OK with Gnome Flatpak (containerized software package), the software is also available in Flathub.