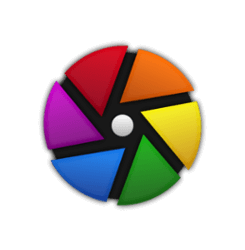 Darktable, open source photography workflow app and RAW developer, released version 2.6.3 today with new features, bug-fixes, and many new cameras support.
New features in Darktable 2.6.3:
April 1st game is now disabled by default
Add preference to disable/enable April 1st game
Print module default margin set 17mm
Add support for disabling base-curve and sharpen by default
The new release also add base support for following new devices:
Epson R-D1s, R-D1x
Fujifilm FinePix F770EXR
Fujifilm X-T30 (compressed), XF10
Kodak EasyShare Z981, Z990
Leica C (Typ 112) (4:3), CL (dng), Q (Typ 116) (dng), Q2 (dng), SL (Typ 601) (dng), V-LUX (Typ 114) (3:2, 4:3, 16:9, 1:1)
Olympus E-M1X, TG-6
Panasonic DC-G90 (4:3), DC-G91 (4:3), DC-G95 (4:3), DC-G99 (4:3), DC-ZS200 (3:2), DMC-TX1 (3:2)
Sony DSC-RX0M2, ILCE-6400, ILCE-7RM4
It also added white balance presets and noise profiles for Panasonic DC-LX100M2. And it fixed picasa, piwigo and facebook SSL support, some compile issues and Mac OS support.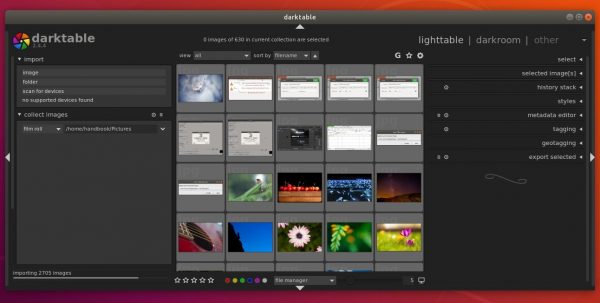 How to Install Darktable in Ubuntu:
There are a few ways installing Darktable in Ubuntu 18.04 and higher: Ubuntu PPA, Snap package, Flatpak pakage.
They are different package formats, you can choose install ONE of them, or install ALL of them.
Ubuntu PPA:
Note the PPA is not updated timely! At the moment it contains Darktable 2.6.2, and it may be updated in a few days or even in a few weeks.
There's a stable PPA that contains most recent Darktable packages (native .deb package) for Ubuntu 18.04 and higher.
Open terminal (Ctrl+Alt+T) and run command to add the PPA:
sudo add-apt-repository ppa:pmjdebruijn/darktable-release

And then install the software via command:
sudo apt install darktable
With the PPA, you can receive future updates via Software Updater.
Snap package:
Darktable is also available as Snap (containerized software package). Though it's version 2.6.2 at the moment, if installed on your system it will be automatically updated to v2.6.3 once available.
The snap app can be launched either from application menu or by running command snap run darktable.
Flatpak package:
Similar to Snap, Flatpak is also containerized software package. The Darktable Flatpak package is available HERE.
And it can be launcher either from application menu or by running command flatpak run org.darktable.Darktable.