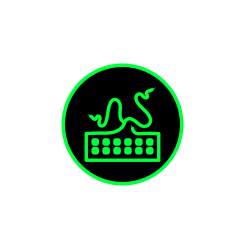 OpenRazer, open-source driver and user-space daemon to manage Razer peripherals on Linux, released version 2.9.0 a few days ago with new Razer devices support, improvements, and bug-fixes.
OpenRazer 2.9.0 added support for following new devices:
Razer Atheris
Razer Basilisk X HyperSpeed
Razer Blade 15 Advanced (2020)
Razer Blade 15 Base (Early 2020)
Razer Blade Stealth (Early 2020)
Razer Cynosa Lite
Razer Cynosa V2
Razer DeathAdder 2000
Razer Kraken Kitty Edition
Razer Kraken Ultimate
Razer Viper Miniv
The new release also adds read support for idle_time and low_battery_threshold, ability to configure the battery notification frequency, screensaver monitor support on Xfce, improved fake driver support, and more.
How to Install OpenRazer 2.9.0 in Ubuntu:
The software has an official PPA so far contains the latest packages for Ubuntu 16.04, Ubuntu 18.04, Ubuntu 20.04, Ubuntu 20.10.
1. Open terminal either via Ctrl+Alt+T keyboard shortcut or by searching for 'terminal' from app launcher. When it opens, run command:
sudo add-apt-repository ppa:openrazer/stable
Type user password (no asterisk feedback) when it prompts and hit Enter to continue.

2. (Optional) Also add Polychromatic PPA, if you fancy a graphical front-end, by running command:
sudo add-apt-repository ppa:polychromatic/stable
3. Finally refresh your system package cache and install the drivers and GUI tool via commands:
sudo apt update

sudo apt install openrazer-meta polychromatic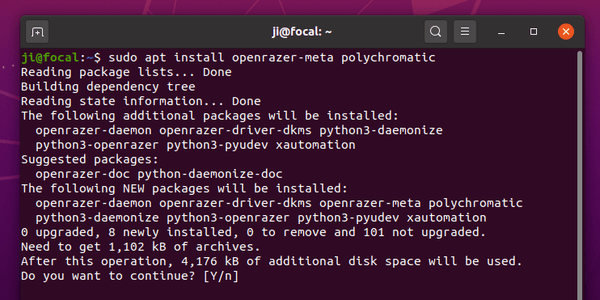 Once installed, open polychromatic from your system application launcher and enjoy!
Uninstall:
To remove the drivers as well as the configuration tool, run command:
sudo apt remove --auto-remove openrazer-meta polychromatic
And open Software & Updates, navigate to Other Software tab to remove the PPAs.