Want to display custom text on your desktop wallpaper as watermark? This extension makes it possible in Ubuntu 22.04, Ubuntu 23.04, Ubuntu 23.10, and other Linux with GNOME 40+.
As I know, only Fedora so far display system logo as watermark in the bottom right of desktop wallpaper, though it's enabled only for the default wallpaper by default.
'Activate Gnome' is the extension, which adds semi-transparent text 'Activate Gnome – Go to Settings to activate Gnome' in the bottom right corner of GNOME 40+ desktop.
Install "Activate Gnome" to add text watermark
1. Firstly, launch "Ubuntu Software" (or App Center for 23.10), search for and install "Extension Manager".
2. Then, press Super (Windows Logo) key to open overview screen. Search & launch "Extension Manager".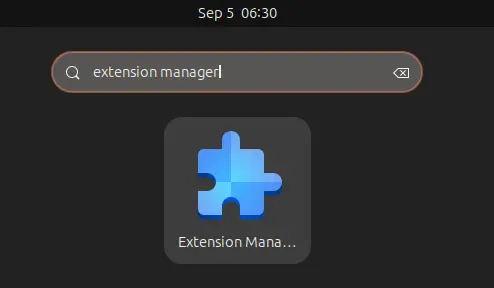 3. When the tool opens, navigate to "Browse" tab. Then, search & install the "Activate Gnome" extension.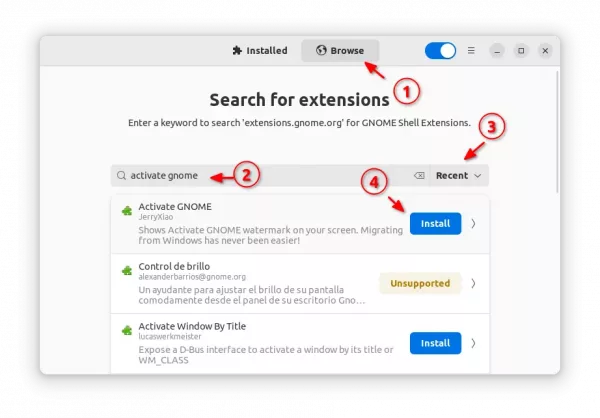 4. After installation, switch back "Installed" tab in Extension Manager app. Then, click the Setting (gear icon) for the newly installed extension to open its preferences dialog.
Finally, you can add your custom text in two lines, change its size and screen position, and configure the opacity.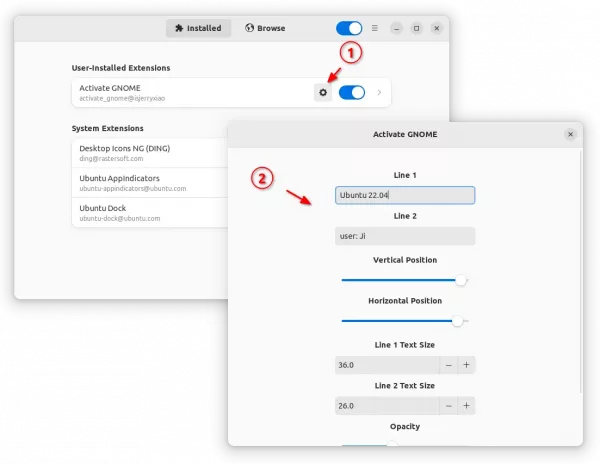 For Fedora, Debian, Arch and other Linux with GNOME, simply go to the link below:
Then, use the ON/OFF switch to install the extension. And, install 'Gnome Extensions' app from Gnome Software for configuring extensions.
If you don't see the ON/OFF switch, use the link in that page to install browser extension, then refresh.
That's all. Enjoy!