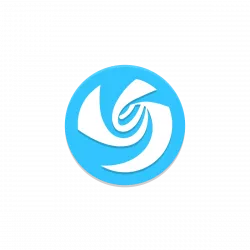 The beautiful Debian based Linux distribution Deepin 20.3 was released. Features Kernel 5.15, new features and optimizations for its core apps.
The stable Linux kernel has been updated to v5.15 with better support for Intel 12th Gen processors and NTFS file systems. Though the iso image by default boots with 5.10 LTS kernel, user have to select the new kernel to install from 'Advanced' menu in Grub boot-loader.
The Deepin screen capture can now take scrolling screenshots via the 'Scrollshot' option. After selecting an app window to capture, a 'Scrollshot' option is available in tool-bar. By clicking on it, you may scroll the page to take a continuous screenshot with real-time preview. Also OCR is supported in this mode to extract text from image.
In the extended mode, you may now set how to display the Dock on multiple displays via its right-click context menu.
Other changes in Deepin 20.3 include:
Video search, preview, and management in the Album app.
Add support for 2K hard decoding of OLAND chips.
Add shortcut for Global Search, which also supports searching markdown files.
Add the print entrance in Document Viewer.
Improve the file manager, movie, music, as well as other core apps.
Get Deepin 20.3
Compare to other Linux, Deepin somehow requires too much disk space now: 64 GB at least and 128 GB recommended. And it does not provide a live system to try out before installing into disk.
To get it, go to the link button above. And see the release note at this page.