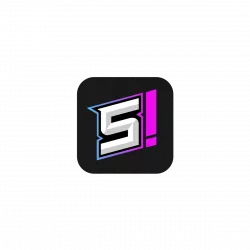 Looking for a secure instant messaging app? Speek.Chat is a free open-source messenger based on Tor hidden network services.
No server, no metadata, no ID or phone number! With it, users are only identified via public keys. By sharing the key to others, they can send request to add you into contact list and then start chatting.
All messages and files are end-to-end encrypted and routed via the Tor network. No middleman server that could be compromised, taken down or leak user information. You can chat anonymous without exposing your identity (or IP) to anyone.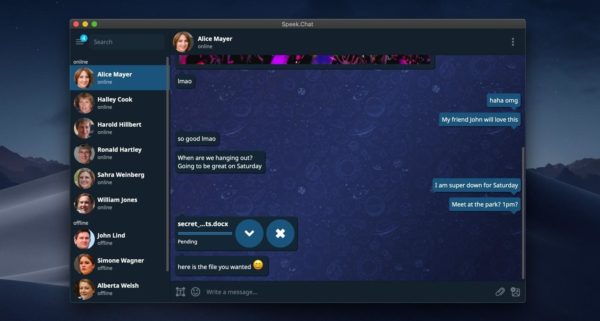 Speek.Chat messenger features:
Serverless, no metadata, anonymous.
Peer to peer encrypted using TLS/SSLv3, routed via Tor network.
Nothing is stored. All messages deleted on app close.
Get Speed.Chat
The app is available in Microsoft Store for Windows, and app store for macOS 10.12 or later.
For Linux, it provides the non-install Appimage available to download at the project releases page:
Grab the package from 'Assets' section, then right-click on it and go to file 'Properties'. After adding permission to 'Allow executing file as program', you can right-click and select run to launch the messenger.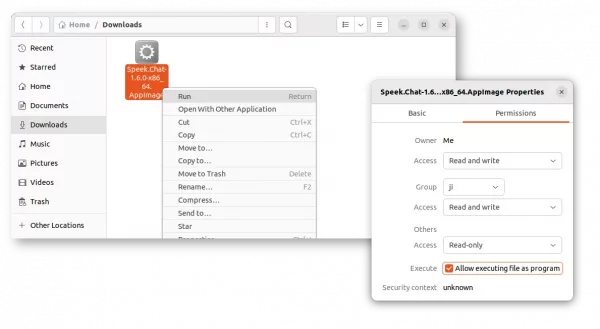 If you don't want to use it anymore, just remove the .appimage package and that's all.