For Ubuntu 22.10, Fedora workstation 37, Arch, Manjaro, etc, with GNOME desktop 43, there's now an extension to add "Auto Brightness" toggle button in quick settings (aka system menu).
Meaning user don't have to open System Settings and go to Power page again and again to turn on/off the function. Just open the top-right corner system tray menu, there'll be a toggle button to quickly turn on/off auto brightness just like on a smartphone.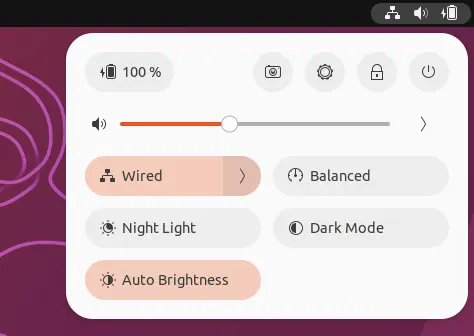 NOTE: Your laptop MUST support auto brightness feature and have GPU driver properly installed. To verify, just open System Settings and find out if there's Automatic Screen Brightness option under Power tab.
How to Install the Auto Brightness quick menu button
As mentioned, it's available as an extension for GNOME desktop, v43 so far.
For Ubuntu 22.10, first search for and install "Extension Manager" from Ubuntu Software.
Then, open the tool and navigate to "Browse" tab. There search for and install "Auto Brightness Toggle" extension.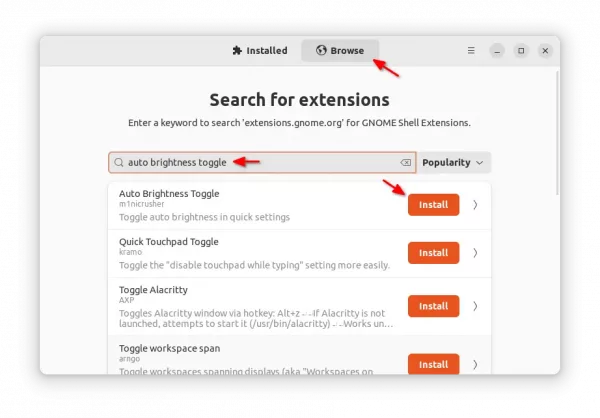 For Fedora 37 and other Linux, just go to the extension web page via the link below and use ON/OFF switch to install it.
If your system does support auto-brightness, the button will appear in the quick settings menu immediately after you installed the extension.
That's all. Enjoy!