There are quiet a few bittorrent programs for Ubuntu Linux. Lince is one which aims to be lightweight and efficient.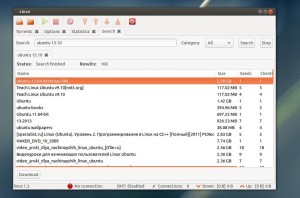 Lince is a light and full featured Bittorrent client coded in C++. The graphic interface has been designed to resemble the old Azureus, simple but powerful. Giving the user all the information in an easy and intuitive way. Another strong point of Lince is its capacity to allow the user to configure it according to his/her wishes.
Lince also has efficiency as top goal. It meets user requirements using as few resources as necessary. Give it a try you will be surprised by its speed and low memory consumption!
Here is non exhaustive list of features that you will find in Lince:
A nice User Interface inspired by the old Azureus.
UPnP / NAT-PMP port forwarding support.
Encryption support (compatible with Vuze / Azureus).
Advanced user, tracker and file management.
Advanced torrent queue management.
Bandwidth scheduler.
DHT (trackerless) support.
uTorrent Peer eXchange support (PeX).
Support for Magnet links.
Internationalization support(translators needed).
Unicode support.
Connection though a proxy.
Search engine included.
IP Filtering similar to the one in eMule.
Install Lince via PPA:
The GetDeb repository contains latest Lince (1.3) for Ubuntu 13.04 Raring, 12.10 Quantal, 12.04 Precise and Linux Mint 13 Maya, 14 Nadia, 15 Olivia users.
For Ubuntu users, download and install below deb to add the getdeb repository:
Download getdeb
For Linux Mint users, enable the repository from Start menu -> Software Sources -> Additional Repositories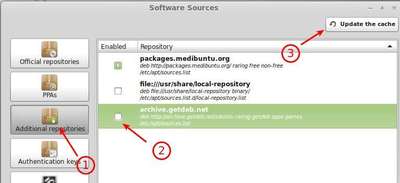 After that, install the client via your package manager. Or run below command in terminal (press Ctrl+Alt+T to open it):
sudo apt-get update; sudo apt-get install lince