This simple tutorial will show you how to install and use Faenza Icons 1.3.1 in Ubuntu 13.10 Saucy Salamander while the PPA is not available yet.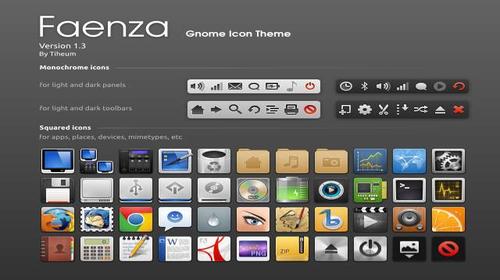 As I know, the Faenza icons ppa contains actually the same DEB package for Ubuntu 13.04 Raring, 12.10 Quantal, 12.04 Precise. We can also use the Deb on Ubuntu 13.10 Saucy to install this icon set. Here's how:
1.) Click on below link to download the theme:
faenza-icon-theme_1.3.1_all.deb
2.) Press Ctrl+Alt+T on your keyboard to open terminal. When it opens, run below command to install the Deb:
sudo dpkg -i ~/Downloads/faenza-icon-theme_1.3.1_all.deb

3.) To apply this theme to your system, install unity-tweak-tool in Ubuntu Software Center. Or run below command in terminal:
sudo apt-get install unity-tweak-tool
Once installed, open it from Unity Dash. You'll be able to choose Faenza icons under Appearances -> Icons.