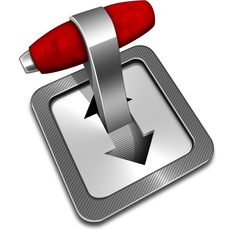 Transmission is a lightweight Bittorrent Client comes by default with Ubuntu. While Canonical only provides critical updates, here I'll show you how to install / upgrade the latest Transmission in Ubuntu via its PPA. Supports Ubuntu 13.10 Saucy, Ubuntu 13.04 Raring, Ubuntu 12.04 Precise and Ubuntu 12.10 Quantal.
At the moment of writing this tutorial, the latest release is Transmission 2.8.2. It brings a lot of bug fixes and a few improvements.
Fix webseed crash
Fix crash when adding UDP trackers whose host's canonical name couldn't be found
Fix crash when sending handshakes to some peers immediately after adding a magnet link
Fix crash when parsing incoming encrypted handshakes when the user is removing the related torrent
Add safeguard to prevent zombie processes after running a script when a torrent finishes downloading
Fix "bad file descriptor" error
Queued torrents no longer show up as paused after exiting & restarting
Fix 2.81 compilation error on OpenBSD
Don't misidentify Tixati as BitTornado?
Fix bug that had slow download speeds until editing preferences for Mac Client
Fix crash that occurred in some cases after using Torrent > Set Location
Fix crash where on_app_exit() got called twice in a row
Fix 2.81 compilation error on older versions of glib
Can now open folders that have a '#' in their names
Silence gobject warning when updating a blocklist from URL
Add Qt5 support
To get started, press Ctrl+Alt+T to open terminal. When it opens, run below command to add the Bittorrent PPA:
sudo add-apt-repository ppa:transmissionbt/ppa
After that, run blow command to install Bittorrent. Or use Synaptic Package Manager to upgrade the package.
sudo apt-get update; sudo apt-get install transmission
That's it. Enjoy!