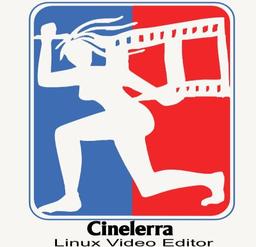 Cinelerra, a professional video editing and compositing software designed for the GNU/Linux now reached v4.5. Here's how to install it in Ubuntu 13.10 Saucy, Ubuntu 13.04 Raring, Ubuntu 12.04 Precise, Ubuntu 12.10 and Linux Mint.
What's New in Cinelerra 4.5:
Speed curves mainly for video & in degraded quality for audio.
Some control over whether automation follows edits.
Ability to transfer keyframes between audio and video tracks.
Motion temporaries are stored in /tmp/m and /tmp/r files.
Time Avg clears the accumulator on keyframes.
Install Cinelerra 4.5:
The DEB installer for Ubuntu is available at this page. Download & installed the cinelerra-data_4.5-dmo1_all.deb & cinelerra_4.5-dmo1_amd64 (or i386).deb
You can also download and build the source code.
If you'd like to install Cinelerra CV (community version of Cinelerra which adds new enhancements to the official source code.), run commands below in terminal one by one (Ctrl+Alt+T):
sudo add-apt-repository ppa:cinelerra-ppa/ppa

sudo apt-get update

sudo apt-get install cinelerra-cv