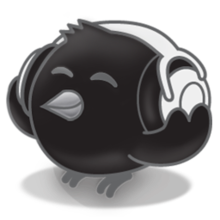 This quick tutorial is going to show beginners how to install songbird music player in Ubuntu 13.10 Saucy Salamander & Linux Mint 16 Petra.
Songbird for Linux has discontinued, but the v2.0 is still available in GetDeb repository for Ubuntu 13.10 Saucy and its derivatives.
To get started installing this web player, first click the link below to download the DEB:
Download GetDeb package
Then double-click to install the package via pop-up Ubuntu Software Center. It'll add the get repository to your system.
For Linux Mint 16, there's an option in 'Software & Sources -> Additional repositories' to enable the repository.
After added the repository, use synaptic package manager to install Songbird. Or run below commands in terminal (Ctrl+Alt+T):
sudo apt-get update; sudo apt-get install songbird