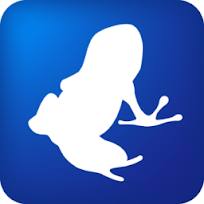 As you may know, BitTorrent protocol client that offers multiple torrent downloads, queuing/priority systems (on torrents and files), start/stop seeding options, and instant access to numerous pieces of information about your torrents. It includes an embedded tracker that is easily set up and ready to use.
Vuze in Ubuntu's default repository is old. Here's how to install the latest v5.1.0 in Ubuntu 13.10 Saucy or Linux Mint 16 Petra using getdeb repository.
Enable GetDeb repository
For Ubuntu 13.10, press Ctrl+ALt+T on your keyboard to open terminal. When it opens, run below commands one by one:
wget http://archive.getdeb.net/install_deb/getdeb-repository_0.1-1~getdeb1_all.deb

sudo dpkg -i getdeb-repository_0.1-1~getdeb1_all.deb
For Linux Mint, there's an option under 'Software Sources -> Additional repositories' allows to enable the Getdeb.
Install Vuze:
After enabled the Getdeb, you can install Vuze from Ubuntu Software Center after checking for updates. Or run below commands instead:
sudo apt-get update; sudo apt-get install vuze