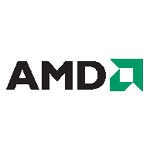 This tutorial shows how to easily install or update your AMD Catalyst Proprietary Drivers to the latest in Ubuntu 14.04, Ubuntu 13.10, Ubuntu 13.04, Ubuntu 12.04.
A developer builds a graphical installer called "Ubuntu AMD Catalyst Driver install". It provides a reliable consistent way to update AMD / ATI graphics drivers on Ubuntu machines.
With this app, we can follow the steps below to install or update AMD Catalyst drivers:
1. Download the app from the links at the end of this tutorial.
Then install it via:
sudo dpkg -i ~/Downloads/ubuntu-amd-catalyst-install_*.deb; sudo apt-get -f install
2. Open the app from Unity Dash, it will automatically detect your system hardware configuration and driver compatibility.

3. You'll be shown a display similar to the one below indicating full support, legacy support or not support.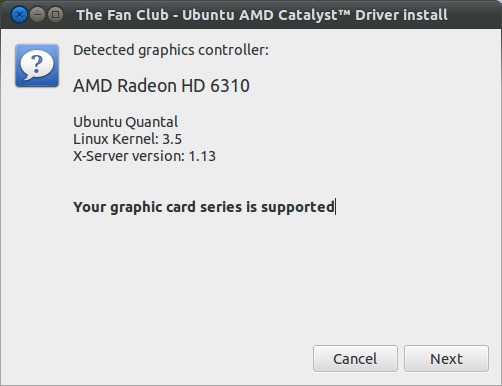 4. Select the latest Stable, Legacy or Beta driver to install:

5. It automatically download the driver you selected. When done, click Next button.

6. Build Ubuntu DEB installation packages.

7. It will prompt you to remove the old driver before installing the new one:

8. Install the new driver from the built DEB packages and enable the driver when done.

Finally reboot.
Via: developer's site