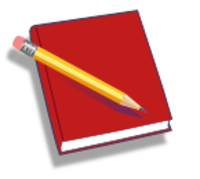 RedNotebook is a modern journal app with calendar, templates and keyword searching. This tutorial shows how to install the latest RedNotebook (so far it's 1.7.3) via PPA in Ubuntu 14.04, Ubuntu 13.10, Ubuntu 13.04, Ubuntu 12.04, Ubuntu 10.04 and Linux Mint.
RedNotebook features:
Tagging
Format your text bold, italic or 

underlined

Insert Images, files and links to websites
Links and mail addresses are recognized automatically
Spell Check on Linux
Live-Search
Automatic saving
Backup to zip archive
Word Clouds with most often used words and tags
Templates
Export the journal to PDF, HTML, Latex or plain text
The data is stored in plain text files, no database is needed
Translated into more than 30 languages
Changes in RedNotebook 1.7.3:
Jump to a specific date on startup with "–date 2013-10-31" on the commandline (Rob Norris).
Display current date in the title bar (Rob Norris).
Support inserting multiple pictures in one step.
Add DejaVu Sans as font fallback for clouds and preview.
Fix setting last image directory for insert dialog.
Only allow exporting selected text if we are in edit mode (lp:1221792).
To add the RedNotebook official PPA and install the app, press Ctrl+Alt+T on keyboard to open terminal. When it opens, run commands below one by one:
sudo add-apt-repository ppa:rednotebook/stable

sudo apt-get update

sudo apt-get install rednotebook