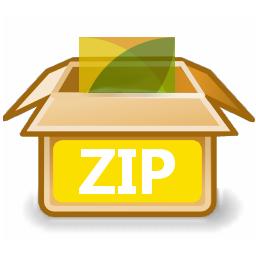 PeaZip 5.2.0, the free and open-source file and archive manager has been released recently. This version contains mainly 177 new files support and very_fast mode to Secure delete.
PeaZip 5.2.0 changelog:
BACKEND
FILE MANAGER
(Windows Vista and newer) Improved UAC integration for archiving and extraction functions
Improved file deletion modes

Added very_fast mode (single pass random data) to Secure delete
Fast mode (two pass random data) is now default mode for secure delete
Added Zero delete, deletion mode overwriting existing file with all 0

(Windows) Introduced free space deletion modes

Added Secure delete free space, overwriting with random data multiple times (same as secure file delete)
Added Zero delete free space, overwriting with all 0 to improve compressibility of filesystem (i.e. disk image backup, virtual machine optimization)

Re-introduced local help file for offline support
Various fixes and improvements

(Linux) fixed using output path as working directory
EXTRACTION and ARCHIVING
"Extract all to" starts from input folder (or default extraction path, if set)
Implemented extract/archive to original input folder: multiple input files from different paths can be extracted/archived each in its own path in a single pass
177 file extensions supported
Added support for .msu (Microsoft update) and .mpp (Microsoft Project file)
Download & Install PeaZip 5.2.0
The source code, Windows EXE, Ubuntu DEB, Fedora RPM packages are available in sourceforge page
For Ubuntu 13.04, Ubuntu 13.10, Ubuntu 14.04 and higher, you may need the libgmp3c2 package.
For Nautilus integration, read this post