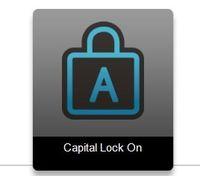 For Ubuntu laptops that don't have LED indicators, indicator applet on panel that displays Lock Keys status as well as notifications may be helpful.
Indicator-keylock is the applet for Ubuntu Linux, which displays Lock Keys status on panel and notifications when status changed.
Screenshots:



By default the indicator will be used only when the Caps Lock key is on, it can be easily changed by the Preferences settings.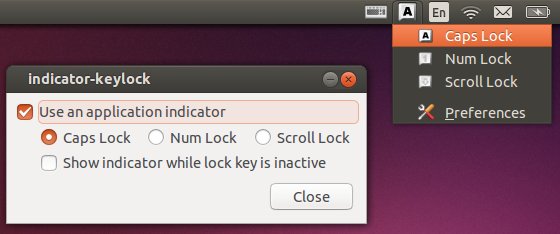 Install indicator-keylock
Press Ctrl+Alt+T on keyboard to open terminal. When it opens, run commands below one by one:
sudo add-apt-repository -y ppa:tsbarnes/indicator-keylock

sudo apt-get update

sudo apt-get install indicator-keylock
Works on Unity, Xfce, Gnome Shell (only notifications), Gnome Classic for Ubuntu 13.10, Ubuntu 13.04, Ubuntu 12.10, Ubuntu 12.04, Ubuntu 11.10, Ubuntu 11.04, Ubuntu 10.04.