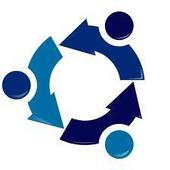 Grub Customizer, graphical grub2 (Ubuntu's default bootloader) settings manager now is at version 4.0. It has been a long time since the last version was released in September 2012.
Grub Customizer 4.0 gets a better user interface and adds a Revert button to undo the changes. See the changelog:
hiding placeholders by default (too confusing for most people, can be re-enabled at "view" -> "show placeholders")
view options
improved trash view (sidebar instead of separate window)
GTKmm 3.0 (a backport to gtkmm-2.4 exists for older distributions)
Theming (of grub)
improved appearance settings
script replacement detection (no more duplicates when grub scripts are replaced by an update of grub)
backup creation on first run (allows simple restoring of the default config)
more help texts
fallback on systems without grub-mkdevicemap/device.map (better compatibility)
Screenshots: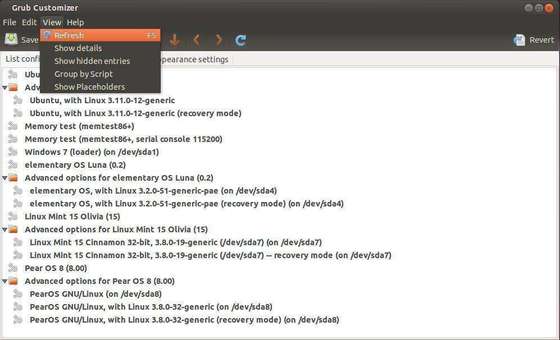 How to Install Grub Customizer:
The PPA is ready for Ubuntu 14.04, Ubuntu 13.10, Ubuntu 13.04, Ubuntu 12.04, Ubuntu 12.10, Linux Mint, Pear OS, Elementary OS 8 and other derivatives.
To get started installing the tool, press Ctrl+Alt+T on keyboard to open terminal. When it opens, add the PPA via:
sudo add-apt-repository -y ppa:danielrichter2007/grub-customizer
Update package lists:
sudo apt-get update
Install the tool:
sudo apt-get install grub-customizer