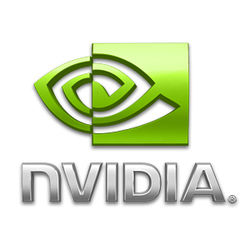 Nvidia Driver for Linux 331.38 has been released on January 13 with OpenGL promotion, bug fixes and other improvements. Here's how to install it in Ubuntu 14.04, Ubuntu 13.10, Ubuntu 12.04 and Linux Mint.
Before getting started, let's take a look at what's new in Nvidia 331.38:
Fixed a bug that caused the X server to crash if video memory is exhausted and the GPU does not support rendering to system memory.
Updated nvidia-installer to make the –multiple-kernel-modules option imply the –no-unified-memory option: Unified memory is incompatible with multiple kernel modules.
Updated the behavior of the nvidia-settings PowerMizer Preferred Mode drop-down menu, to make the setting apply consistently across all GPUs in an SLI group.
Improved the robustness of the NVIDIA X driver in scenarios where GPU-accessible memory for allocating pixmaps was exhausted.
Added NV-CONTROL attributes to control the brightness of the illuminated logos on certain graphics boards.For example, to turn off the illumination of the "GEFORCE GTX" lettering on the GeForce GTX 780, use
nvidia-settings –assign GPULogoBrightness=0
Fixed a bug that prevented screen transformations from being applied properly when starting X.
GLX protocol for the following OpenGL extensions from OpenGL 2.1 and OpenGL 3.0 have been promoted from unofficial to ARB approved official status:
GL_ARB_pixel_buffer_object
GL_NV_conditional_render
GL_ARB_map_buffer_range
GL_EXT_texture_integer
GL_ARB_vertex_array_object
GL_ARB_pixel_buffer_object was the last piece of protocol needed to have official support for indirect rendering with all OpenGL 2.1 commands.
GLX Protocol for the miscellaneous OpenGL 3.0 commands not associated with specific extensions has also been promoted from unofficial to ARB approved status.
Deprecated display mask related configuration of display devices via NV-CONTROL and nvidia-settings.Display target specifications should be used instead – A display target is one of the display's valid names, with an optional GPU or X screen qualifier.
Deprecated the following NV-CONTROL attributes:
NV_CTRL_CONNECTED_DISPLAYS
NV_CTRL_ENABLED_DISPLAYS
NV_CTRL_ASSOCIATED_DISPLAYS
NV_CTRL_NOTEBOOK_INTERNAL_LCD
NV_CTRL_FRAMELOCK_MASTER
NV_CTRL_FRAMELOCK_SLAVES
NV_CTRL_FRAMELOCK_MASTERABLE
NV_CTRL_FRAMELOCK_SLAVEABLE
Also, although NV_CTRL_PROBE_DISPLAYS is still operational, the return value has been deprecated and should not be used.
Added deprecation warning messages in nvidia-settings when deprecated attributes are used.This also includes display mask usage.
Download & Install Nvidia Driver 331.38
The official installer is available for downloading at this page.
If you're not sure your system type, press Ctrl+Alt+T to open terminal and run:
uname -m
You can also run below command to download the Nvidia installer:
For 32 bit (x86):
cd && wget us.download.nvidia.com/XFree86/Linux-x86/331.38/NVIDIA-Linux-x86-331.38.run
For 64 bit (x86_64):
cd && wget us.download.nvidia.com/XFree86/Linux-x86_64/331.38/NVIDIA-Linux-x86_64-331.38.run
Now start the installer via below steps:
0. Remove previous proprietary driver if any:
sudo apt-get purge nvidia-current
1. Press Ctrl+Alt+F1 to switch to command console. Login with your username and password.
2. Stop the graphic session by:
sudo service lightdm stop
You may change the lightdm to gdm or mdm if you're using Ubuntu Gnome or Linux Mint.
3. Make the installer executable:
chmod +x NVIDIA-Linux-*-331.38.run
4. Finally start the installer and follow the on screen prompts:
sudo sh NVIDIA-Linux-*-331.38.run
You may keep the installer file so that you can remove this driver via below command if for some reason this driver does not work properly:
sudo sh NVIDIA-Linux-*-331.38.run --uninstall
You may also add blacklist nouveau to a file in /etc/modprobe.d/ if you get blank screen after installed the new driver.