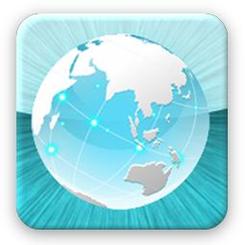 QupZilla is a lightweight and very fast QtWebKit browser. It has been originally started only for educational purposes. But from its start, QupZilla has grown into a feature-rich browser.
The latest version 1.6.1 added option to enable tab switching using the mouse scroll wheel; a toggle to disable inline URL completion in the address bar; and the ability to launch full-screen mode using the command line.
There are also other changes and a few bug fixes in QupZilla 1.6.1:
added undo/redo context menu actions in editable web elements
speedup loading rules from subscriptions in AdBlock dialog
fixed speed dial with disabled javascript
fixed showing tooltips on tabs when tab previews are disabled
fixed search shortcuts longer than one character in locationbar
fixed building issues on OS X and OS/2
fixed disabling tab previews from preferences
fixed building new Gnome/KDE keyring passwords
fixed building StatusBarIcons plugin on Windows
win: add new jumplist option to open private window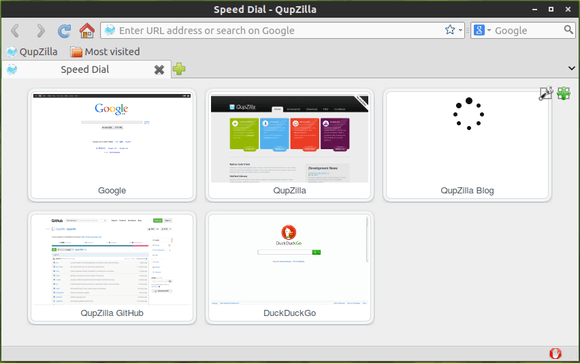 Install QupZilla in Ubuntu:
Press Ctrl+Alt+T on your keyboard to open the terminal. When it opens, run the commands below one by one:
sudo add-apt-repository ppa:nowrep/qupzilla

sudo apt-get update

sudo apt-get install qupzilla
These commands will install the QupZilla from its official PPA. Supports Ubuntu 14.04, Ubuntu 13.10, Ubuntu 12.10, Ubuntu 12.04, Linux Mint and their derivatives.
BTW: The developer announced in the release note that:
QupZilla will in future be ported to QtWebEngine, which will (amongst other improvements) bring multi-process architecture.
With QtWebEngine comes dependency on Qt 5, which means older platforms may not be supported.
QupZilla on QtWebEngine will be new major version 2.x.x and I hope it will be ready with Qt 5.3 (or Qt 5.4), depending on Qt devs.