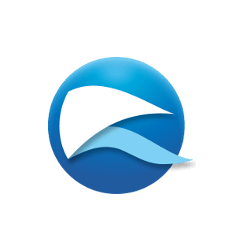 The second bug-fix release for QupZilla 2.2 series was release a few hours ago. The new release features following changes:
updated available user agent strings
added support for "font" option in AdBlock
fix build with Qt 5.10
fix build on macOS < 10.12
fix showing irrelevant domain completions in locationbar
fix showing site icons on some systems
fix clearing visited links when clearing history
fix using system network proxy configuration
fix saving window geometry when closing app with Ctrl+Q shortcut
fix various issues with web page not being focused after restoring session
fix AutoScroll plugin not being able to scroll to all directions in some cases
Linux: add StartupWMClass to desktop file
Windows: fix possible isssue with uninstaller removing more files than it should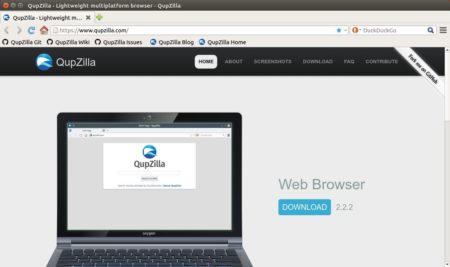 Download / Install QupZilla 2.2.2 in Ubuntu:
QupZilla can't be built into .deb packages in all current Ubuntu releases due to outdated Qt5 libraries.
So far, the easiest way to run QupZilla in Ubuntu is to use the Appimage, a non-install single executable file:
Download the file, make it executable from its Properties window, and finally run the Appimage to launch QupZilla web browser: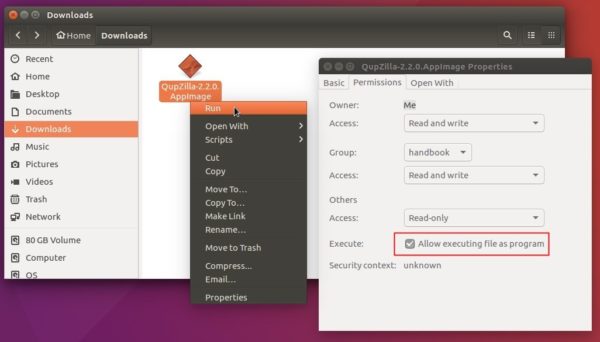 Don't see the "Run" option even after made the Appimage executable? Go to file manager's menu Edit -> Preferences -> Behavior -> Choose the option says 'Run executable text files when they are opened'.