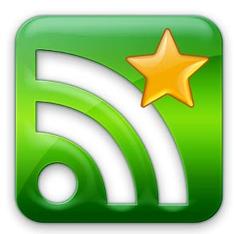 Liferea, Linux Feed Reader has just released a new version 1.10.5 with a few bug fixes. Let's see what's new and how to install / upgrade it in Ubuntu 14.04, Ubuntu 13.10, Ubuntu 13.04, Ubuntu 12.04 and Linux Mint.
As you may know, Liferea is a news aggregator for GNOME desktop that aims to be fast, easy to use, and easy to install. It supports the major feed formats including RSS/RDF and Atom and can import and export subscription lists in OPML format.
Liferea 1.10.5 brings below bug fixes:
Fixed Honor preferences when opening links
Fixed missing installation of liferea.convert file
Fixed Redhat popup notification only for new items
I've updated this build into Launchpad PPA, so we can just run below commands one by one in terminal (Ctrl+Alt+T) to install/upgrade it in Ubuntu:
sudo add-apt-repository ppa:ubuntuhandbook1/apps

sudo apt-get update

sudo apt-get install liferea
You can also build it from source tarball.