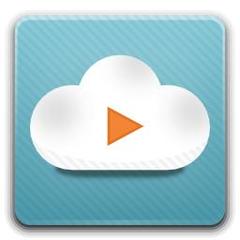 Nuvola cloud music player gets a new release days ago. Here's how to install it in Ubuntu 14.04, Ubuntu 13.10, Ubuntu 12.10, Ubuntu 12.04, Linux Mint and other derivatives.
As you may know, Nuvola Player is a desktop app that integrates Google Music, Bandcamp, Deezer, Grooveshark, Hype Machine, 8tracks, Pandora, Rdio and Amazon Cloud Player. Version 2.3.1 was release on March 09, 2014 with following fixes:
Google Play settings are applied settings instantly.
Fixed occasional JavaScript crashes. (Closes: LP:1263705)
Google Play: Remove broken feature Hide Google+ buttons. The developer have given up fixing.
Google Play: fixed pause action (Closes: LP:1282346)
Imported translations.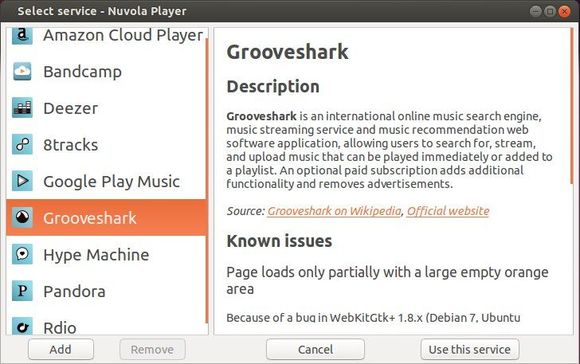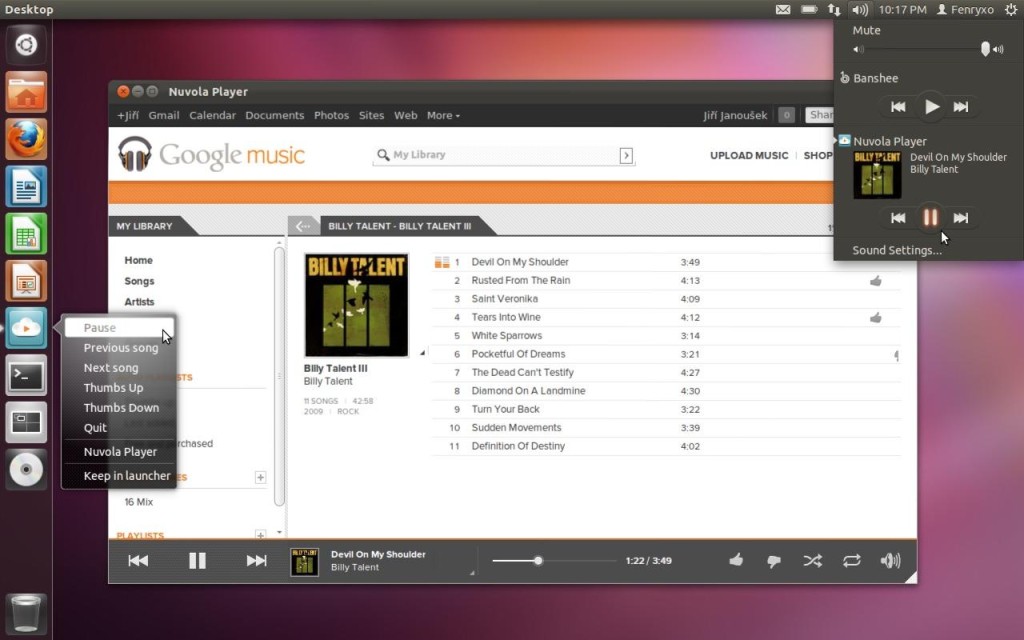 Install Nuvola Player:
Ubuntu, Linux Mint and their derivatives can easily install this player from the developer's PPA. Just press Ctrl+Alt+T on keyboard to open the terminal. When it opens, run the commands below one by one:
sudo add-apt-repository ppa:nuvola-player-builders/stable

sudo apt-get update

sudo apt-get install nuvolaplayer
That's it. Enjoy!