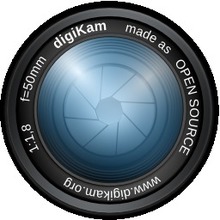 The digiKam team finally announced the release of digiKam 4.0.0, the open-source photo management software. Here's how to install it in Ubuntu 14.04 Trusty via PPA.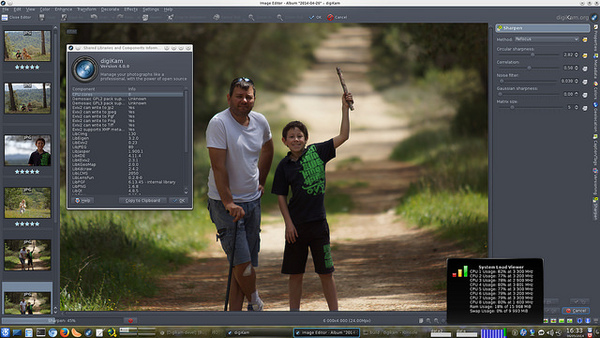 According to the release note, the new release include many new features introduced by completed GSoC 2013 projects:
A new tool dedicated to organize whole tag hierarchies. This new feature is relevant of GoSC-2013 project from Veaceslav Munteanu. Veaceslav has also implemented multiple selection and multiple drag-n-drop capabilities on Tags Manager and Tags View from sidebars, and the support for writing face rectangles metadata in Windows Live Photo format.
A new maintenance tool dedicated to parse image quality and auto-tags items automatically using Pick Labels. This tool is relevant to another GoSC-2013 project from Gowtham Ashok.
Showfoto thumbbar is now ported to Qt model/view in order to switch later full digiKam code to Qt5. This project is relevant to another GoSC-2013 project from Mohamed Anwer.
A lots of work have been done into Import tool to fix several dysfunctions reported since a very long time. For example, The status to indicate which item have been already downloaded from the device is back. Thanks to Teemu Rytilahti and Islam Wazery to contribute. All fixes are not yet completed and the game continue until the next beta release.
This release is now fully ported to Qt4 model-view and drop last Q3-Support classes. The last pending part was Image Editor Canvas ported and completed by Yiou Wang through this GoSC-2013 project. In the future, port to Qt5 will be easy and quickly done, when KDE 5 API will stabilized and released.
This release include also the multi-core CPU support for severals tools which require a lots of computing, as Sharpen, LocalContrast, Noise Reduction, and all visual effects tools.
Install digiKam 4.0 in Ubuntu 14.04:
Besides building the app from source, you can install it from a third party Kubuntu PPA in Trusty by running the commands below one by one in terminal (Press Ctrl+Alt+T to open a terminal):
sudo add-apt-repository ppa:kubuntu-ppa/backports

sudo apt-get update

sudo apt-get install digikam