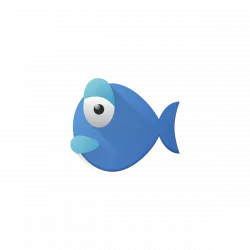 The bluefish text editor released version 2.2.13 recently. Here's how to install it in Ubuntu via PPA.
Bluefish is a powerful GTK3 text editor for web and software development. It supports many programming and markup languages, but it focuses on editing dynamic and interactive websites.
The development of Bluefish editor is quite slow. The new 2.2.13 was released as the latest version more than 2 years since the last. And, it's a very minor maintenance release that features:
Greatly improved CSS syntax support.
Few user interface improvements.
Some minor improvements for the syntax highlighting
And some minor bug-fixes.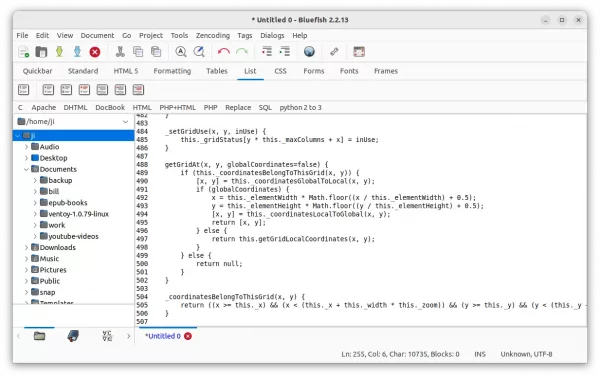 How to Install Bluefish Editor 2.2.13 in Ubuntu
The editor only provides source tarball for downloading at the sourceforge web-page.
To make it easy to install in all current Ubuntu releases, I've upload the software package into this unofficial PPA. And, it is built against the rules from Debian upstream.
The PPA supports Ubuntu 18.04, Ubuntu 20.04, Ubuntu 22.04, Ubuntu 22.10, Ubuntu 23.04, and their based systems with both x86_64 and arm64/armhf CPU architecture types.
1. First, press Ctrl+Alt+T on keyboard to open terminal. When it opens, run command to add the PPA:
sudo add-apt-repository ppa:ubuntuhandbook1/bluefish
Type user password (no visual feedback) when it asks and hit Enter to continue.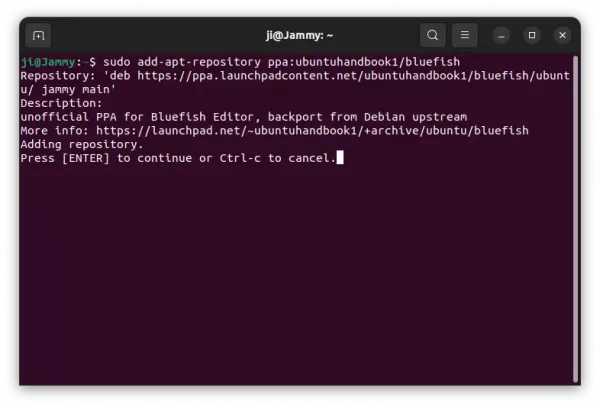 2. For the old Ubuntu 18.04 and Linux Mint users, manually refresh the system package cache by running command:
sudo apt update
3. Finally, either run command to install the text editor:
sudo apt install bluefish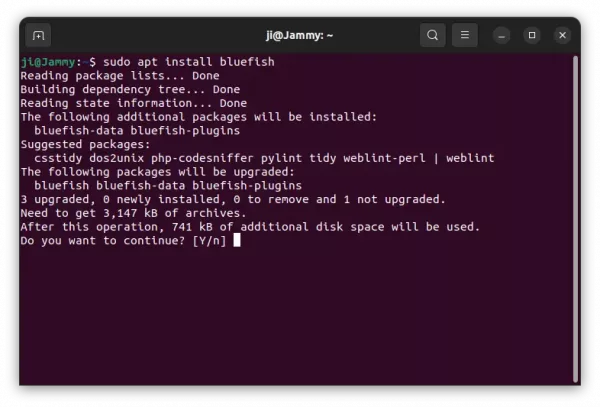 Or, open "Software Updater" and use the tool to upgrade the previous Bluefish package to the latest.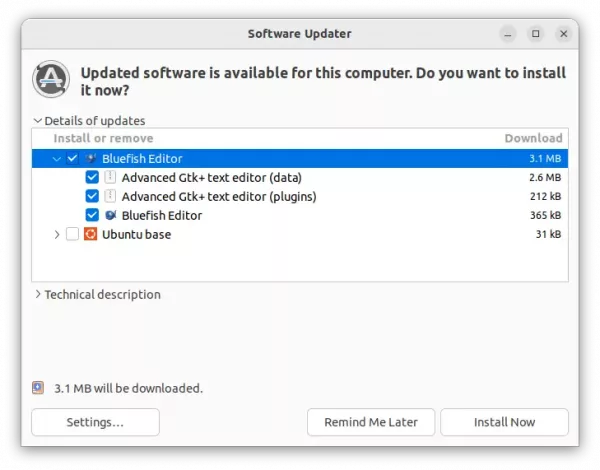 Uninstall or Restore Bluefish
For any issue, you can easily restore to the previous 2.2.12 (or 2.2.11 depends on your Ubuntu version), by purging the PPA repository. To do so, open terminal and run command:
sudo apt install ppa-purge && sudo ppa-purge ppa:ubuntuhandbook1/bluefish
Or, you may directly remove the text editor by running command:
sudo apt remove --autoremove bluefish
And, remove the PPA either by running command in terminal:
sudo add-apt-repository --remove ppa:ubuntuhandbook1/bluefish
or by removing the source line under "Other Software" tab in "Software & Updates" utility.