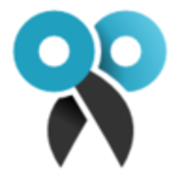 CopyQ, an advanced clipboard manager with searchable and editable history, has reached release 2.2.0 which brings some new features, GUI improvements and bug fixes.
As you may know, CopyQ is a cross-platform clipboard manager with support for HTML, images, command line control and more. It runs on Linux, Windows and features:
Store text, HTML, images and any other custom format.
Customize tray menu.
Save items in new tabs.
Quickly browse through items (fast navigation, filtering with matched text highlighting).
Sort items, create new, remove, copy/paste to different tab.
Variety of system-wide shortcuts (e.g. show main window or tray, edit clipboard, copy next/previous item, paste as plain text).
Immediately paste to focused window from tray or main window.
Fully customizable appearance (colors, fonts, transparency).
Advanced command-line interface and scripting.
Ignore clipboard copied from some windows or containing some text.
Apply custom commands on selected items or automatically when new matching clipboard content is available.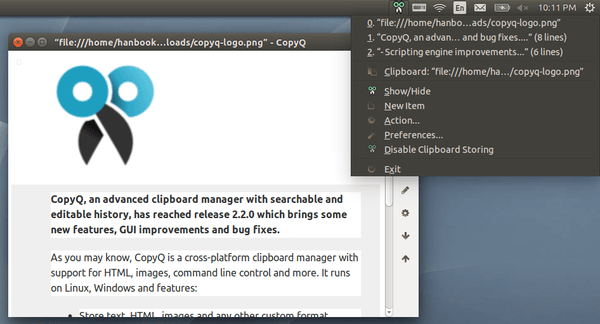 The latest release CopyQ 2.2.0 brings below new features, improvements and bug fixes:
Custom system shortcuts for any user command
Drag'n'drop items to tabs
Options to set position and maximum size for notifications
Option to open windows on same desktop
Weblate service for translations (https://hosted.weblate.org/projects/copyq/master/)
Commands input and output is UTF-8 only (this fixes encoding issues on Windows)
Scripting engine improvements
Various GUI improvements and fixes
Fix main window position in various X11 window managers
Fix crashing with Oxygen GUI style
Fix storing images from clipboard on Windows
Various GUI improvements and fixes
How to install:
Check out your system type 32 bit (i386) or 64 bit (amd64) by going to System Settings -> Details. Then download and install the package from: