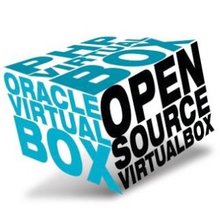 The latest Virtualbox 4.3.12 has been released just days ago on May 16, 2014. The new release brings various fixes on NAT, GUI, VMM, and hosts.
Virtualbox 4.3.12 is a maintenance release. The following items were fixed and/or added:
VMM: fixed an occasional Guru Meditation (Mac OS X hosts only)
VMM: fixed a rare condition that would fail to invalidate guest TLB entries or would invalidate them when not required (Windows hosts only)
VMM: fixed a VERR_NOT_SUPPORTED Guru Meditation seen with certain guests, e.g. OpenServer 5.0.7
VMM: more fixes for MSR emulation on certain hardware
GUI: fixed mouse positioning with mouse integration disabled and multiple guest screens (Windows hosts only)
GUI: fixed crash in VM manager
GUI: fixed crash under rare conditions on entering/exiting fullscreen/seamless mode
Shared Clipboard: don't stop working after taking a snapshot
AHCI: fixed a crash under rare circumstances
API: fixed a hang during VM shutdown under rare conditions
NAT: fixed generation of malformed ICMP error datagrams (4.3.10 regression)
NAT: fixed potential crash in DNS proxy
NAT Network: don't drop port forwarding rules after some time
NAT: fixed ARP cache corruption and network loss in Windows guest caused by iSCSI service activity
USB: improved check if a storage device is currently mounted to the host when the device is about to be attached to the VM (Mac OS X hosts only)
3D support: several fixes, including better support for Ubuntu 14.04
VRDP: fixed a potential crash on client disconnect
VBoxSVC: fixed a race when a new client is started a few seconds after the last client terminated (Windows hosts only)
VBoxSVC: fixed VirtualBox.xml registry corruption after VM renaming
VBoxSVC: fixed a potential crash caused by incorrect USB device filter (Mac OS X hosts only)
Windows hosts: partly support 32-bit COM on 64-bit systems
Windows host installer: implemented merge module (msm) support
Linux hosts: fixed dependency of boot script on older Debian systems
Linux guests: fix symbolic link to shared folder helper
Linux Additions: don't crash VBoxService during guest execute for users without a password
Linux Additions: fixed a bug in guest execution where the guest process terminated with VERR_INTERRUPTED to the host
How to install or upgrade:
You can either get the .deb installer from the link below:
Or get it from the official Linux repository by running the commands below one by one in a terminal (Ctrl+Alt+T):
sudo sh -c 'echo "deb http://download.virtualbox.org/virtualbox/debian $(lsb_release -sc) contrib" >> /etc/apt/sources.list.d/virtualbox.list'

wget -q http://download.virtualbox.org/virtualbox/debian/oracle_vbox.asc -O- | sudo apt-key add -

sudo apt-get update

sudo apt-get install virtualbox-4.3
If you already have Virtualbox repository added in your system, just run the last two commands will do the job. That's it enjoy!