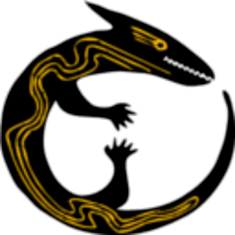 Wallch 4.12 was finally released with various bug fixes, including the crash when clicking the start button under 'Wallpaper'. Now it is works like a charm in Ubuntu 14.04 Trusty!
Wallch is a free and open source wallpaper changer for Linux desktops. Besides changing your desktop background automatically, it features:
a live picture of earth updated every 1/2 hour
Picture of The Day (wikipedia).
Wallpaper Clocks – combine beautiful wallpapers with the time and date.
an Unity indicator to control the app from menu
The latest release fixed below bugs:
Fixed bug of application crashing on 'Wallpapers' when button start was pressed
Fixed bug of window not being able to resize
Fixed bug on wallpaper clocks were the background was always one minute behind system's time
Fixed bug were shortcuts like Ctrl+Q or Ctrl+P wouldn't work
More fixes see the launchpad page.
Install Wallch 4.12 in Ubuntu 14.04:
First you may check out your OS type: 32-bit = i386, 64-bit = amd64 by going to System Settings -> Details -> OS type.
Then download the .deb package and click install via Ubuntu Software Center.
Download Wallch 4.12 for Ubuntu 14.04
Once installed, open it from Unity Dash result and enjoy!